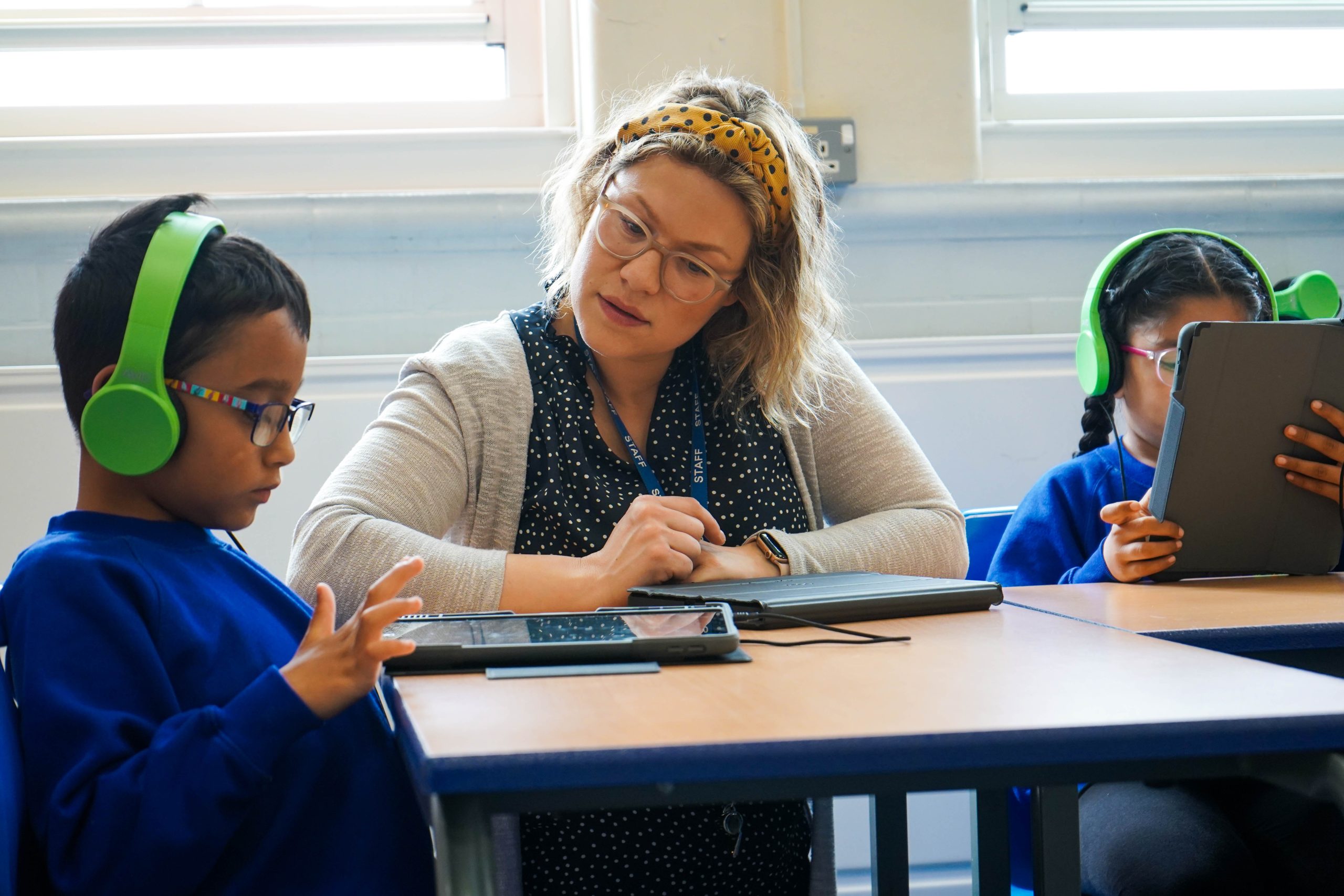 Pear Tree Junior School, located in Derby, has over 340 children from years three to six with around 83% of the pupil population classified as EAL. The school celebrates a large Eastern European community with most speaking Slovakian or from a Roma background; children love learning and are always keen to try and learn more.
We spoke to Kirsty Struthers, Pear Tree's Communication, Language, and Oracy Lead, to find out how FlashAcademy is being used to meet the school's diverse EAL needs and support learners with curriculum access.
Can you share some of the challenges you were facing around EAL?
We've always had a lot of EAL children at the school but over the last five to ten years we've had more Eastern European children come in who have different backgrounds in terms of their engagement with learning and previous schooling. Introducing our own Communication and Language hub was a great way to support these pupils in particular but lockdown and bubbles have made it hard as these pupils haven't been learning together in the hub like usual.
What kind of impact are you seeing with FlashAcademy?
FlashAcademy has been a lifesaver in terms of our intervention and we integrate it so much into our school life! A lot of the app's main focus is vocabulary and that's something Pear Tree has had a real push on lately; all of our lessons have a vocabulary start and because of the similarity with the FlashAcademy lessons it just links so well to our own lessons. We use it in lots of different ways and can easily see how it fits for each teacher e.g. year three will use it in small groups. We tend to have lots of new arrivals joining us who're brand new to English and especially for year 6 children who can't follow curriculum material yet, it's hard to have them immersed in the same environment. However, with FlashAcademy they can sit and have their own mini English lessons whilst the rest of the class is going on.
We recently got on board with the assessment feature which has been one of the best things ever! It allows us to follow a consistent approach where we can track all the data and see what progress is being made. During our Autumn term assessment, we completed 75 assessments and on average most children were band B but also had some coming out at band A; we repeated the process for our Spring assessments and already dropped down to 60 assessments, so 15 children no longer needed to have an EAL assessment which shows us how FlashAcademy is supporting those children to access the curriculum.
Do you have any individual success stories to share?
We had one girl in year 4 who joined us late September/early October from Romania who had no English, so she was struggling but really eager to learn. We set her up with FlashAcademy where she would spend 20 minutes every afternoon on it and would even use it at home during the evening (and subsequently during lockdown). I did a little interview with her recently and her English was just amazing; she was so happy saying "this time last year I couldn't remember this but now I remember and feel very proud of myself". To see her journey from being a little lost in the classroom to now putting her hand up in lesson, asking questions, and writing full sentences, is really nice to see and FlashAcademy was a part of that learning journey for her.
Similarly, we had a girl from Turkey who joined year six in November. She was really reserved and nervous to speak out. With the support of FlashAcademy and its phonics lessons, her confidence came on leaps and bounds. Often when having a new starter in year six it seems like a bigger barrier in terms of the teaching material where I know they will be struggling, but as FlashAcademy is an independent resource it can be used alongside any year group lesson.
Would you recommend FlashAcademy as a tool for English language development?
I would definitely recommend FlashAcademy as a tool for English language progression. It's a really easy-to-use platform with a very simple layout and the teacher dashboard is so helpful for creating lessons and tracking progress. It's been really useful for us and I know that lots of people across the school have been really happy with it and surprised at how much we've ended up using it and how much it truly supports the children. The ways in which it can be used, whether as a standalone EAL resource, in class, or at home, make it extremely worthwhile!