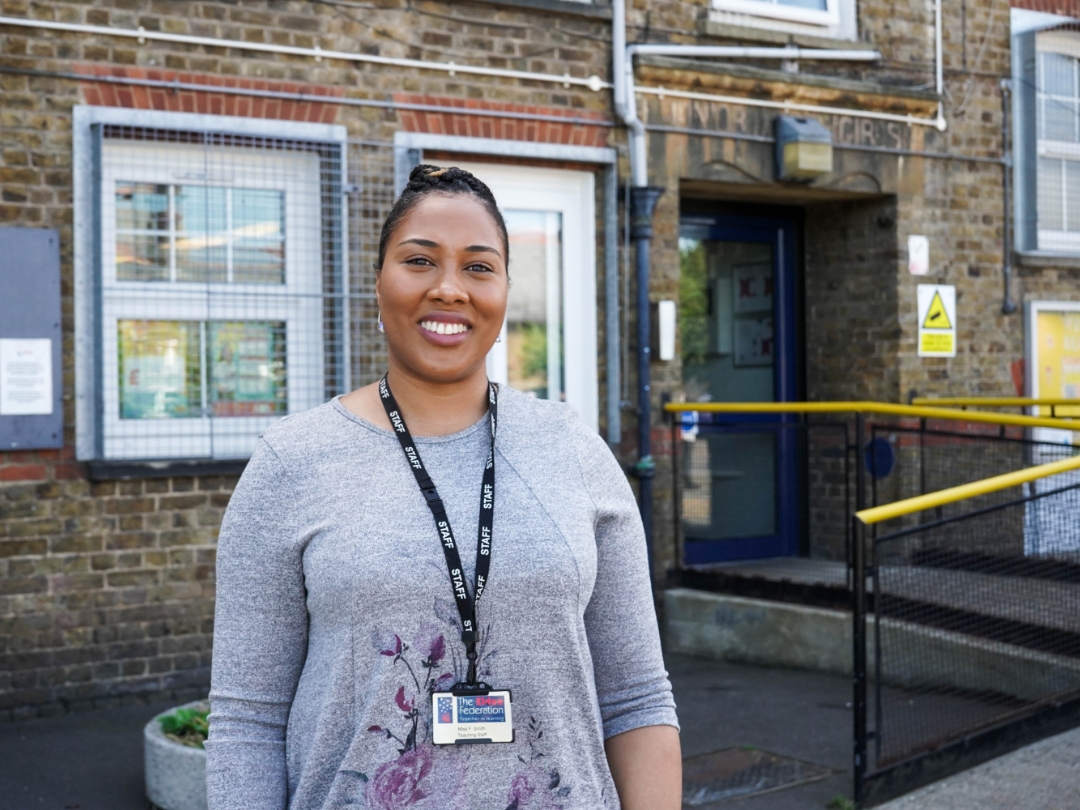 FlashAcademy® has been making waves in primary and secondary schools across the UK for some time now, and the success story with Eldon Primary School is a testament to the effectiveness of this innovative program. The school, located in Edmonton, North London, is home to a diverse student population, with 58 different languages spoken amongst its pupils. Most students have English as a second, third, or even fourth language, making it essential for the school to have a flexible and effective program to support their learning needs.
An Invaluable Resource for Newly Arrived Pupils
With high mobility due to the pandemic and Brexit, the school faces the challenge of students joining mid-year, with little or no English. This is where FlashAcademy® has been instrumental in helping newly arrived pupils acquire phonics skills for reading. The program has proven to be an invaluable resource for both students and teachers alike.
We spoke to Fiona Smith, EAL Specialist at Eldon Primary School, this is what she had to say:
How does FlashAcademy® Provide Flexible and Targeted Support for Diverse Learners?
"One of the many benefits of FlashAcademy® is its ability to be flexible with the needs of pupils. It allows pupils to learn at their own pace and consolidate their knowledge, which is particularly important for those who may have missed key stages of their education. The program also provides targeted support for specific learning needs, allowing students to focus on areas where they require additional support."
How Has FlashAcademy® Accelerated Phonics Skill Development and Overall Progress for New Arrivals?
"In Eldon Primary School, the use of FlashAcademy® has helped new arrivals to consolidate their phonics skills, which has had an exponential impact on their progress. Phonics groups are offered to new arrivals, but the addition of FlashAcademy® has allowed for additional support to be provided. Students can recap sounds at their own pace, practice target sounds, and receive instant feedback, all of which has contributed to their overall progress. 80% of pupils have progressed at least one language acquisition stage since using FlashAcademy®."
How Did Eldon Primary School Successfully Engage Students with FlashAcademy® through Incentivisation?
"At Eldon Primary School, we knew that engaging our pupils was key to the success of the FlashAcademy® programme. We started by incentivising them to use the programme, with the existing experience points and challenges, as well as additional targets to motivate them. This helped to ensure that pupils were not only engaged but also motivated to continue using the programme at home."
How did Eldon Primary School train their teachers to effectively use FlashAcademy®?
"We also recognised the importance of training our teachers to use the programme effectively. To achieve this, we utilised the professional development programmes offered by FlashAcademy®. Our teachers attended two courses to build their proficiency in using the programme and setting tasks. With this knowledge, teachers can now set tasks for pupils to complete during lessons, alongside other subjects in the curriculum."
How was parental involvement incorporated into the FlashAcademy® programme at Eldon Primary School?
"In addition to engaging pupils and training teachers, we also involved parents in the learning process. We recognise that parents are an essential stakeholder in their children's education, so we encouraged them to learn with their children using the FlashAcademy® programme. This approach has helped to ensure that parents are involved in their child's learning journey and can support them in their progress in the English language.
By utilising this three-pronged approach, we have managed to engage pupils, train teachers, and involve parents in the learning process. This has contributed to our success in completing over 5,000 lessons using the FlashAcademy® programme at Eldon Primary School."
Empowering Diverse Learners for Success
The success story at Eldon Primary School is a testament to the effectiveness of FlashAcademy® and the role that it can play in supporting students with diverse learning needs. The program's flexibility, targeted support, and instant feedback have helped to accelerate the progress of students, regardless of their background or level of English proficiency. As education continues to evolve and adapt, programs like FlashAcademy® will continue to play a vital role in supporting students and ensuring that every child can succeed.
Want to see more for yourself? Start your free trial of FlashAcademy® today or read more EAL success stories.