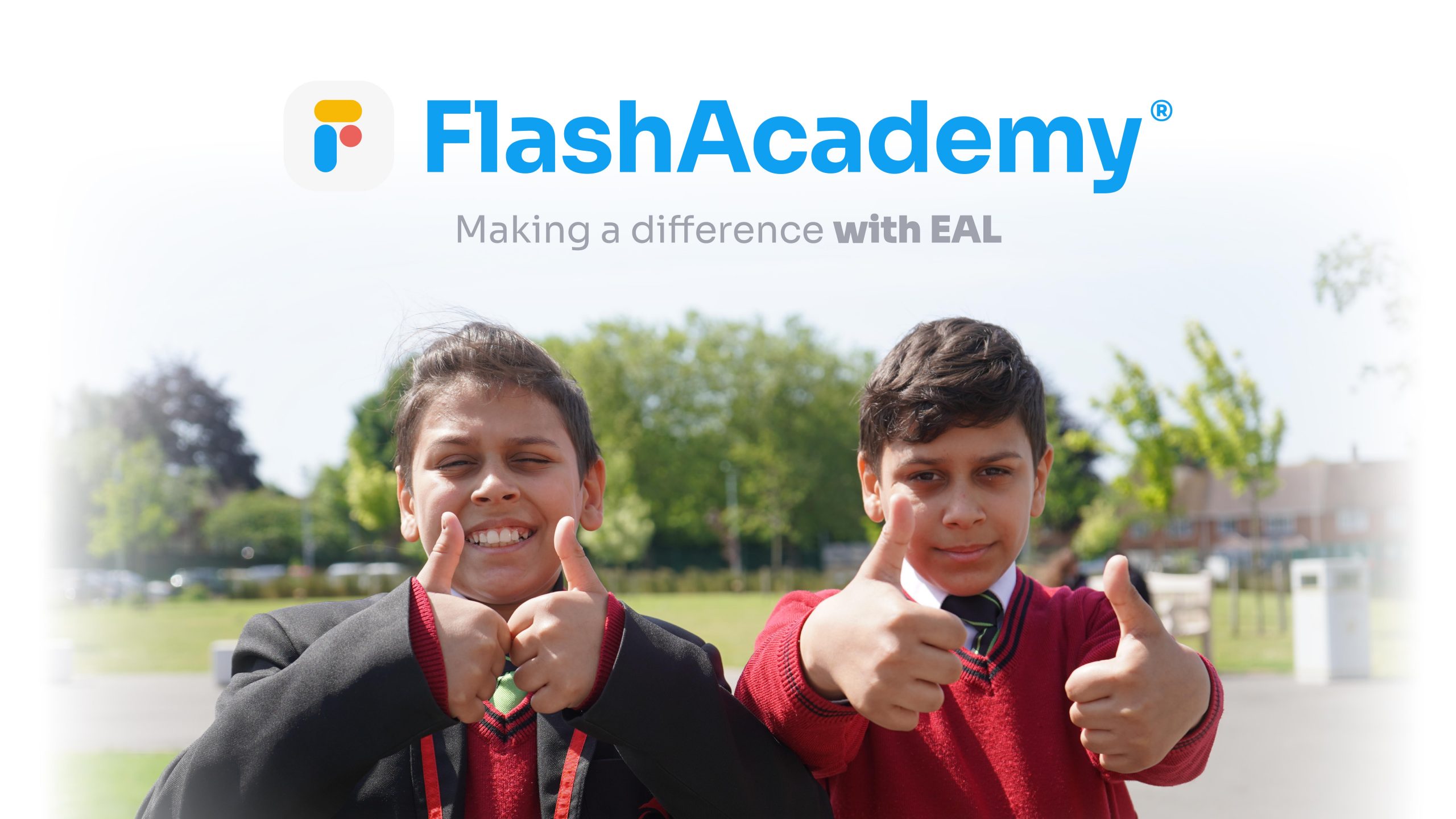 Based in West Bromwich in the West Midlands, Phoenix Collegiate is a proud multi-cultural secondary school with close to 2000 pupils. With such a large population of students, diversity is part of the schools' community with 38% of pupils speaking English as an Additional Language.
The senior leadership team at the school recognised the need for further EAL provisioning as 11% of this EAL cohort arrived to school with little to no English language proficiency and speak a variety of native languages from all over the world.
FlashAcademy® have been supporting Phoenix Collegiate since 2020, with over 48+ home languages available to learn English. The app has saved precious teacher time with digital EAL assessment, testing the receptive and productive skills of pupils, and providing a guideline grade for individual EAL learning intervention. With the ability to combine automated marking with the expertise of teacher marking, tracking progress, and setting lessons has been simplified with the aid of the Teacher Dashboard.
Our team here at FlashAcademy® were so impressed when we saw that the pupils at Phoenix Collegiate had completed over 2100 lessons! – A huge achievement, implemented by Elka Wilkinson, the passionate EAL Coordinator making a difference with EAL.
We spoke to Elka Wilkinson, EAL Coordinator, and Andrew Etheridge, Assistant Headteacher for Teaching and Learning. about their experience using FlashAcademy® and how it's supporting the student's English language acquisition journey from beginner through to intermediate and advanced.
Watch the FULL case study below ⬇️
"My favourite part of the platform is the Assessment. All educators at Phoenix Collegiate have been given access to the platform with each EAL student's progress accessible in the teacher dashboard. It's easy to access their EAL proficiency grade and see the breakdown of each key language skill including Speaking, Listening, Reading, and Writing. As Educators, we can evidence progress and keep up-to-date with deployed EAL learning intervention."

Elka Wilkinson, EAL Coordinator at Phoenix Collegiate