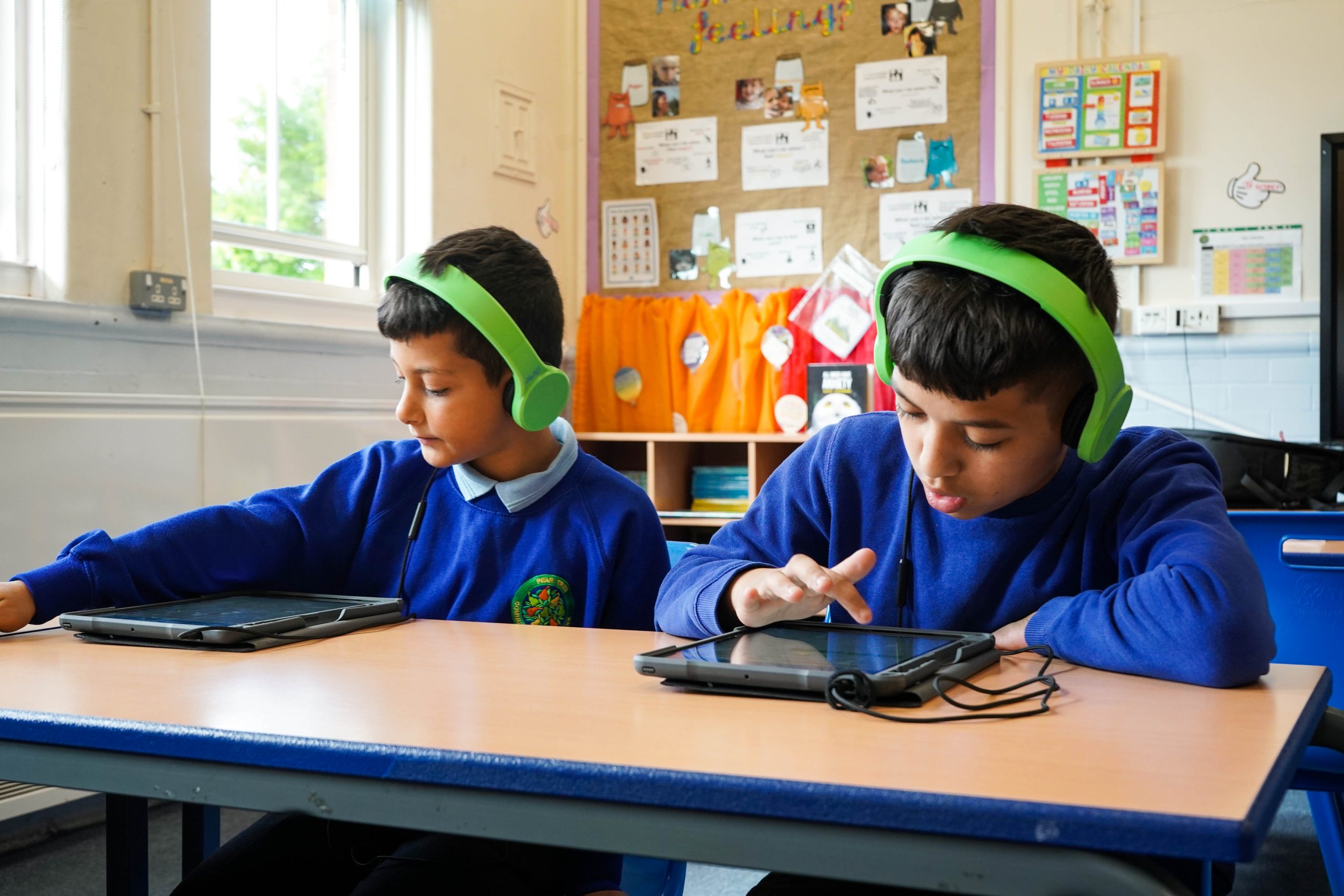 RGS The Grange is situated in Claines, southwest of Birmingham. It is an independent prep school, teaching children from age 2 to 12. The school opened its doors in 1996 and was shortlisted for an award for its facilities, in 2005. The school works very hard to ensure all pupils are given the best learning conditions and learning resources. Therefore, RGS The Grange decided to collaborate with FlashAcademy® in order to teach pupils from Year 3 to Year 6, French.

We caught up with Madame Contin, a specialist teacher teaching French at RGS The Grange to see how herself, her students and the school are responding to the app.
"There is a good collaboration between FlashAcademy® and RGS The Grange as pupils are coming up with ideas on how to improve the app. This is why I would absolutely recommend the app to other schools trying to teach their pupils English."

Madame Contin, Specialist French Teacher, RGS The Grange Junior School
What were the challenges pupils faced before using FlashAcademy®?
At RGS The Grange, learning French is imposed to pupils from Year 3 to 6. As Madame Contin explained to us, many pupils get tired of learning French for so long, using a traditional learning method; it's also quite hard to teach children a foreign language when French lessons only take place once a week. The school wants to make more independent learners out of its pupils since they are approaching Secondary school. It wants to teach its students not only the content of a language but also the whole logic that is behind it.
How has FlashAcademy® revolutionised learning methods at the school?
Madame Contin and her pupils are absolutely thrilled about using FlashAcademy®, as they're are able to get the four skills out of the app: reading, writing, listening and speaking. One thing that struck Madame Contin is the individualised learning platform that FlashAcademy® offers. Moreover, her pupils very much like the design and fun and engaging games on the app, as well as the leader board which brings out their spark for competition. This is a huge plus because children learn best when they have fun. The app is a motivation tool that allows pupils to practice their speaking skills as well, giving them more confidence to speak French.
"FlashAcademy® allows me not to do as many resources anymore since pupils have flashsticks and the vocabulary. The app allows to take learning a lot further than previously."

Madame Contin, Specialist French Teacher, RGS The Grange Junior School
What outcomes did FlashAcademy® help reach?
Thanks to a flipped and more independent learning, the time spent in French class can now be dedicated to learning grammar and reading sentences instead of reviewing vocabulary. This gives pupils a better knowledge of the French language.
In addition to that, the app has encouraged several pupils to learn additional foreign languages available on FlashAcademy®. Thanks to the app, RGS The Grange is now hoping to introduce more languages to its pupils.