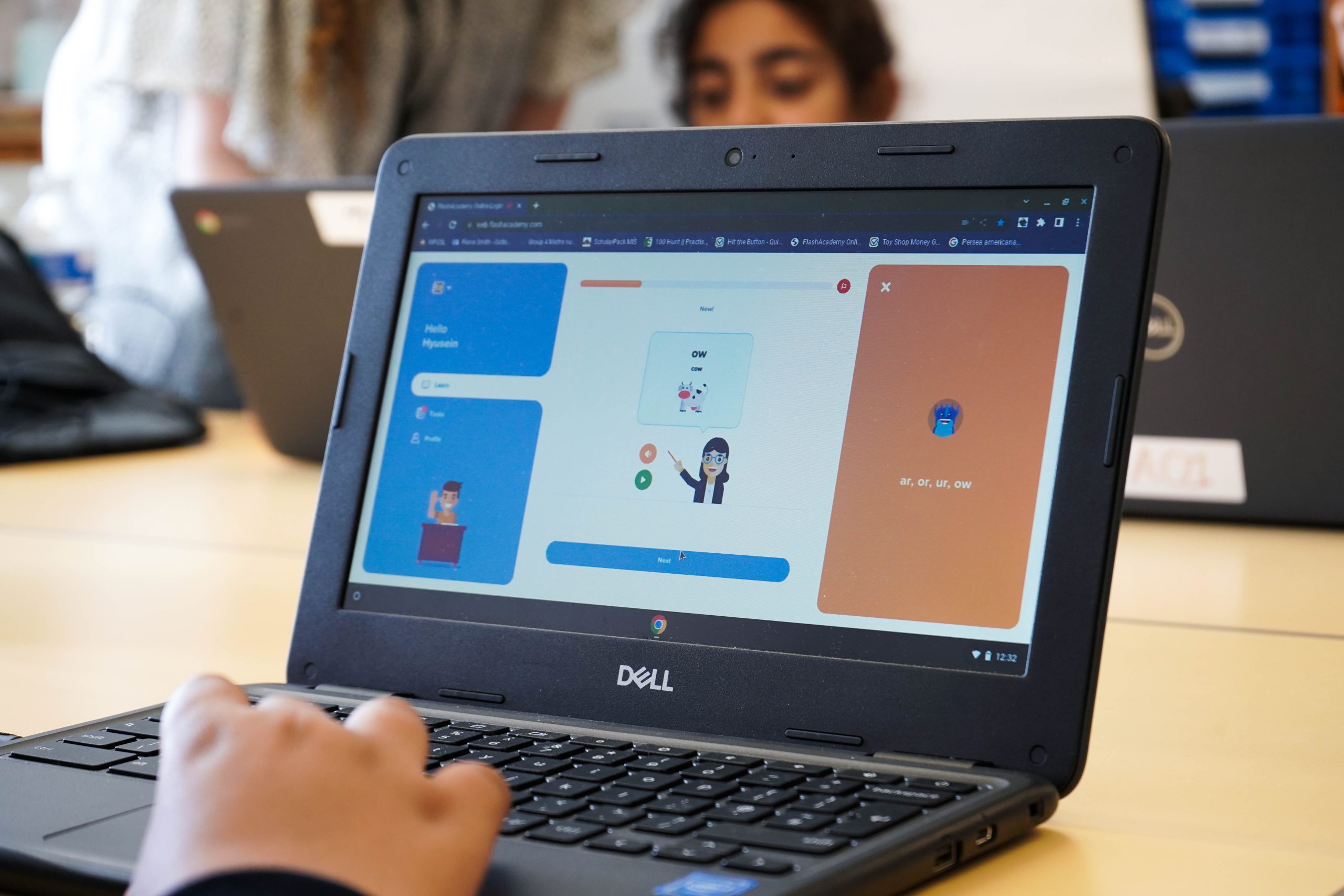 Croydon Virtual School supervises and supports the education of children and young people in Croydon's care. Operated by a group of education and social care professionals, the Virtual School has an incredibly diverse background of students from all over the world – including Vietnam, Albania, Afghanistan, Ethiopia, Gambia, and Sudan.
Professionals are committed to providing the best possible educational outcomes for care experienced children and young people. Some of the students supervised have gone through very traumatic experiences but despite all the obstacles and difficulties, they are eager to learn and develop their English language abilities.
Teuta Skenderi, an ESOL Advisory Teacher and education advisor for post-16 young migrants and newly arrived students, has a true passion for empowering her students and their language skills. However, providing support for mixed ability and mixed literacy classrooms can be challenging.
We asked Teuta to share her experience of the FlashAcademy platform and the impact it has had on her EAL students during lockdown.
What interested you about FlashAcademy?
"When lockdown suddenly happened, we were really concerned as to how we would continue teaching our lovely students. We were dealing with all sorts of issues, especially where some had limited or no access to laptops. What was amazing about FlashAcademy® is its accessibility on smartphones and the fact that is very familiar for young people. The accessibility was just crucial for our young cohort who live in isolation."
What kind of impact are you seeing with FlashAcademy?
"It has helped them a lot with their vocabulary. During the last few months, our young people who have never learned English can now suddenly talk about synonyms and distinguish different tenses! It has given our learners so much confidence where they've pocketed so many new words. The games and points also make learning easy and fun; they don't see learning as a chore, it's enjoyable! I can't thank the FlashAcademy team enough."
Do you have any individual success stories to share?
"One of my lovely young people from Sudan had problems with literacy at the beginning, being out of education for three years due to unimaginable circumstances, and we were worried lockdown would exacerbate this huge gap in his education. Thanks to FlashAcademy and its colourful visuals, he has very quickly grasped grammar lessons and really enjoys learning new words.
We also have a younger girl from Vietnam, and when she initially joined, she would only speak monosyllabic sentences. But now when I call to check in on her progress, rather than saying "OK" she says, "Oh I'm great, I'm fantastic!", which is just so rewarding, it makes my heart sing!
One Albanian student, in particular, is just phenomenal and has finished so many FlashAcademy lessons. He has improved his vocabulary, sentence structure, and confidence in speaking, as well as amassing a huge amount of points, so he was our champion for a little while! Another one of my Albanian students impressed Lambeth College during his interview to study there, which he was successful in. I truly believe this was due to his regular engagement with FlashAcademy."
Would you recommend FlashAcademy as a tool for English language support?
"I wholeheartedly recommend FlashAcademy! It has bridged these huge gaps that these young people had in learning English grammar. FlashAcademy is a great tool for us to continue with for remote learning, but I also look forward to using it in the classroom; its interactivity will make it a welcome addition. It's so easy to use and to learn from, and there's just something about FlashAcademy that is attractive yet helps my students learn at the same time."