(UPDATE: The most recent case study video can be watched here. This school is now called Fortis Academy; any article mentioning 'Great Barr Academy' dates back prior to the name update.)
After speaking with Hollie O'Sullivan, the Head of EAL at Great Barr Academy about how FlashAcademy® can provide help for EAL teachers, we caught up with Nisha and Noria who also work in the same team. Nisha is an Assessment Coordinator for EAL who also teaches pre-induction and Noria is part of the teaching support system.
Great Barr Academy is Europe's second largest school and currently has 600 EAL pupils on its register. The diversity of home languages as well as the large volume of pupils can be quite challenging for teachers.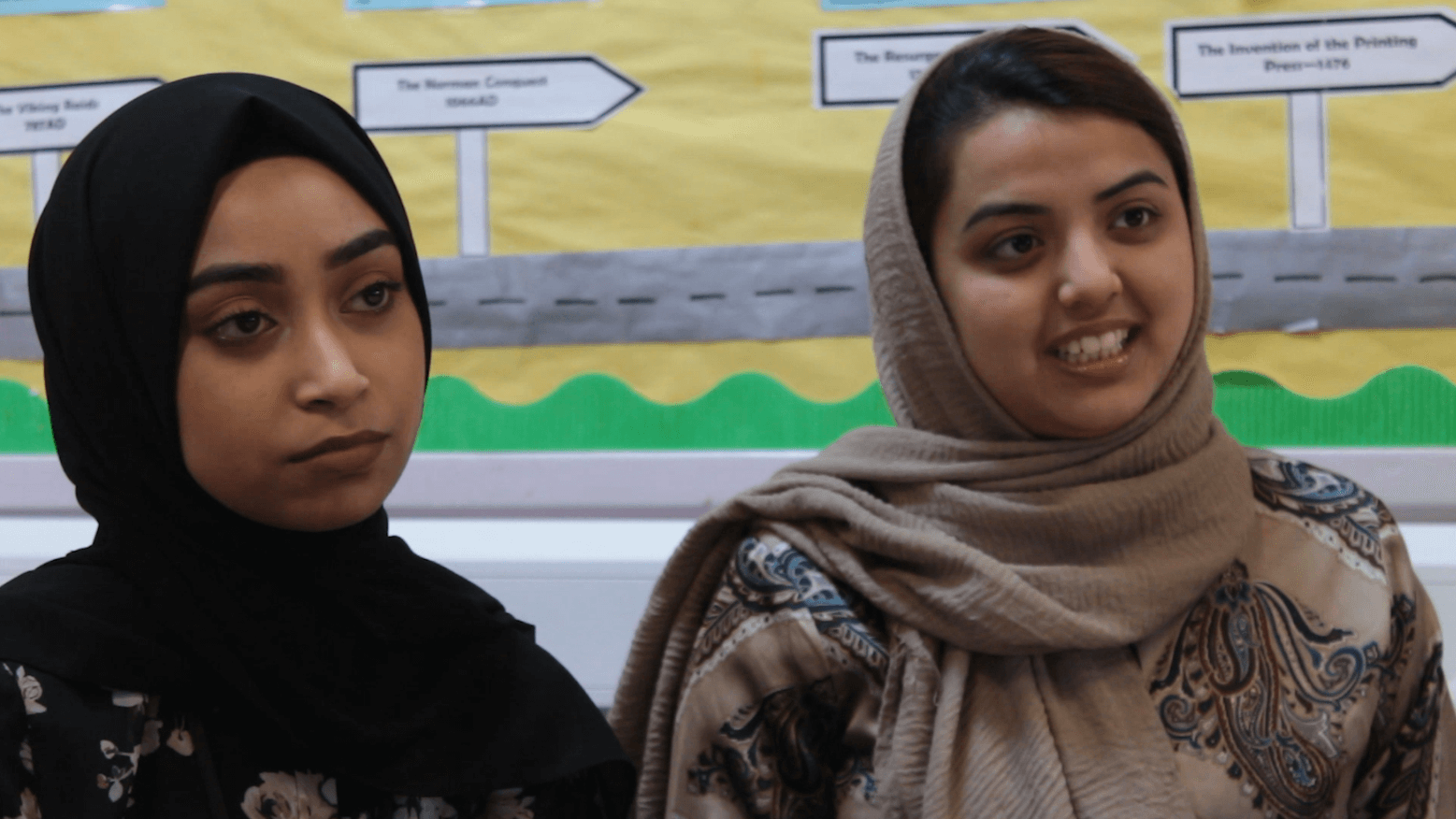 Can you tell us about some of the challenges of helping pupils with EAL?
Nisha: "What is challenging is that these pupils get seen as pupils with special needs. People ignore how smart these pupils are, they always give them the lowest of ability possible. For us it's hard because they can't ask us for any help. When I initially assessed some pupils from Pakistan, because I can speak their language, I knew: this boy knows what he is talking about. He made it very clear to me. Whereas a pupil whose language I don't understand can't express it to me."

Nisha
Noria: "When I came to this school I saw they had a major department with EAL kids. I saw that the communication was a really big problem. Technology is a great way to break down that barrier and provide help for EAL teachers, along with more traditional strategies such as drawing pictures."

Noria
How do you cope with a classroom that has lots of different home languages?
Nisha: "At the moment I've got a mixture actually, and I'll be getting new kids on Monday. We've got Italian, Romanian, Urdu, a Kurdish boy coming. The majority of them are Romanian. We try to explain things to them with pictures but now that we use FlashAcademy®, it's made our lives so much easier!"

Nisha
Noria: "What is amazing is a lot of them came with very basic English, some were illiterate, but you can see the progress. They start with pictures and now they even understand words. It has progressed really well."

Noria
Tell us about the first time you saw FlashAcademy® with your pupils. What was their reaction?
Nisha: "The first time we saw FlashAcademy® with the pupils, they were so buzzed. They were happy to play with FlashAcademy® for the whole lesson. They were really happy, saying: "Look at my score!", "Can you say this?". The boys were having competitions on who can say it the best, who can get the best percentage. It was a self-esteem boost for them as well, learning to say new words."

Nisha
Noria: "A lot of kids move to this country and they are really demotivated. But having this technology and seeing that they are progressing and doing well gives them a boost and motivates them to try harder. So, this is what FlashAcademy® has allowed them to do."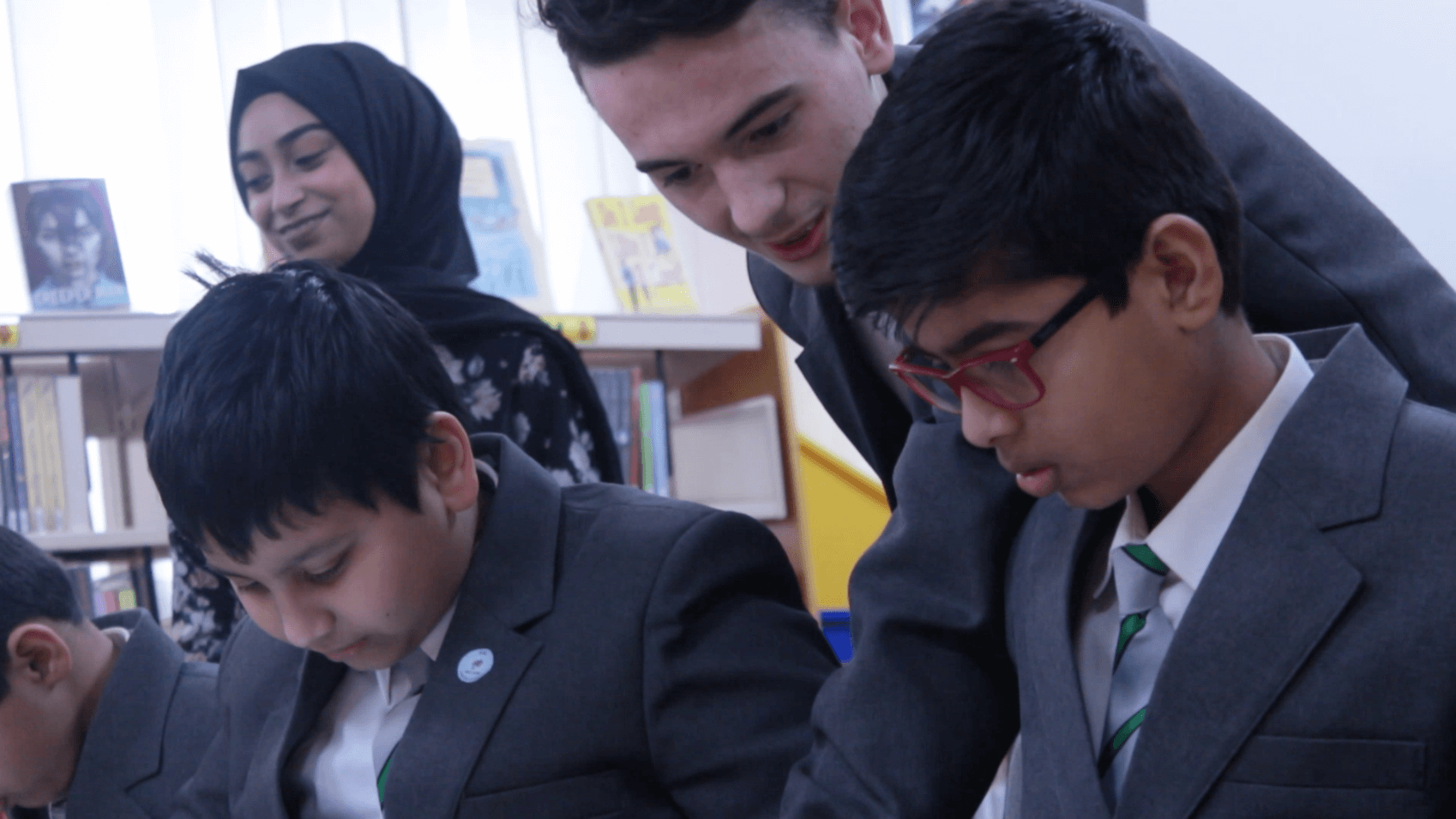 Can you tell us about any particular elements of FlashAcademy® you like?
Nisha: "I personally really like the object translator. Just clicking around things and saying what it is in the same language is brilliant. We speak English, but we sometimes don't have the right words as teachers. FlashAcademy® can provide help for EAL teachers in this respect."

Nisha
Can you each tell us about one pupil, their challenge and how they have benefitted from FlashAcademy®?
Nisha: "I have a pupil who speaks Romanian. When I first assessed him, he was really weak. He's been in pre-induction for about 4 weeks now. He works very hard, but he used to be very slow. FlashAcademy® has helped him speed up. Seeing the response there and then is immediate gratification. He can see the score going up, he can see if he is getting it right, whereas a cross on paper is a bit of a different feeling for pupils. He went home and downloaded FlashAcademy® onto his phone. Him going home and practising it is just making him better."

Nisha
Noria: "I have been helping Nisha support her class and there was a pupil who arrived a few weeks ago. He was new to the country. It was very scary for him. He uses FlashAcademy® and is able to be on the same level as the other pupils. Today, he isn't doing different work or being treated differently."

Noria
Nisha: "That shows that FlashAcademy® is so easy to use and so comfortable. It makes it more engaging for them to have that simple procedure in it."

Nisha
Would you recommend FlashAcademy® to provide help for EAL teachers facing similar challenges?
Nisha: "I would definitely recommend FlashAcademy® to provide help for EAL teachers. I think it would make their lives so much easier and it benefits the pupils immensely. The kids can work independently, see their progress."

Nisha
Noria: "It's such an interactive way to learn as well. Rather than the basic reading and copying off the board."

Noria
Hollie O'Sullivan, the Head of EAL at Great Barr Academy will be speaking at our EAL Birmingham 2018 conference about how she addressed the EAL challenge at the school. You can register for the event on our Eventbrite page.
Read Part 1 of this case study here.
Watch the most recent success story video here.
If you are interested in EAL related things, why not check out our other EAL blog articles: