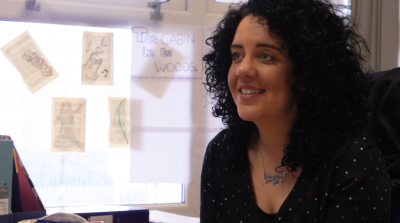 Fortis Academy, nestled in the Great Barr area of Birmingham and boasting a capacity to teach 2500 pupils, is beaming with pride at their vibrant community.
Representing 600+ EAL students speaking over 20 languages across the globe, this co-educational school has committed itself to providing inclusive learning opportunities – ensuring all learners have an equal chance for success! FlashAcademy was embraced here as they empower teachers supporting English language development amongst their diverse student body – helping them reach incredible milestones and making tremendous impact along the way (stats revealed in the video below!).
Let's delve into how these passionate educators are doing just that…
Hollie O'Sullivan, Director of EAL at Fortis Academy, shares her school's journey and her experience teaching a diverse array of students who speak multiple languages. See how she's helping her learners both socially and academically, to incorporate their individual home language backgrounds as they progress their skills in English vocabulary, phonics, grammar, and handwriting.
"Over 90% of our EAL Induction students made at least 1 proficiency grade of progress with over 50% of them achieving 2 grades of progress last year. Coupled with our induction course, FlashAcademy has truly helped our students transition through their proficiency stages at an accelerated rate."
Hollie O'Sullivan, Director of EAL at Fortis Academy.