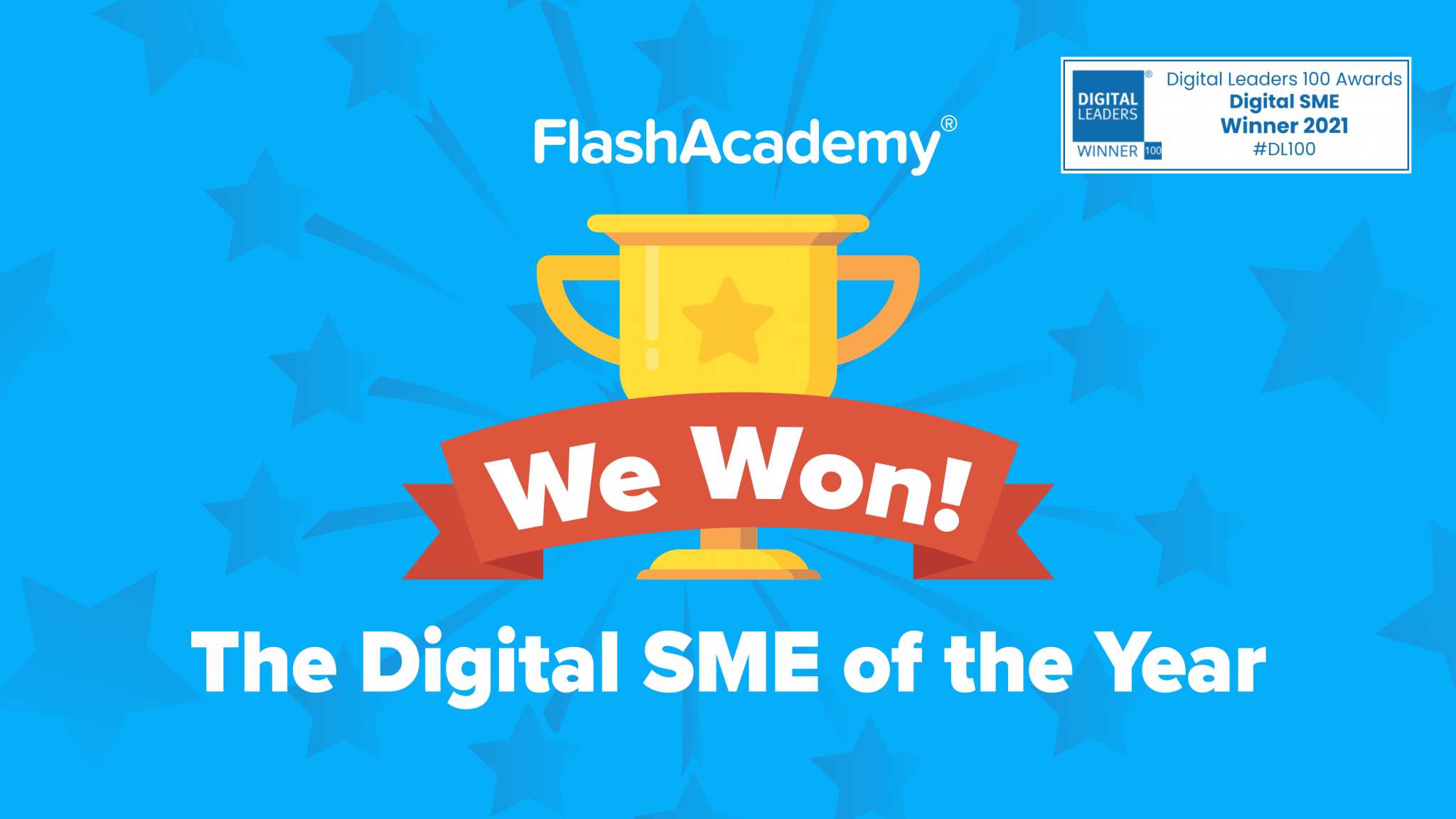 FlashAcademy®, the leading digital English platform for schools, colleges and workplaces have been announced as this years 'Digital SME of the Year, 2021' at the prestigious Digileaders awards, held at The Shard.
The awards process saw the EdTech company based in Birmingham go up against other high growth tech businesses and scoop up another national award, after recently winning Tech Innovator of The Year at The 2021 Innovation Awards, as well as winners of the Digital Learning Category at The Learning Excellence Awards 2021.
FlashAcademy® is owned by Learning Labs and was established in 2016, after founders Veejay Lingiah and Richard Allen identified a need for software that would help pupils with English as an additional language improve their English skills.
FlashAcademy®, the app in over 700 schools across the UK, is an award-winning platform helping to break down language barriers and improve students' English proficiency levels to help unlock learners academic and career potential.
Veejay Lingiah, CEO and Co-Founder of FlashAcademy® commented: "We're so pleased to have been recognised as 'Digital SME of the Year' at this year's Digileaders awards. At FlashAcademy® we work so hard to deliver our award-winning software to learners all over the UK to help them unlock their academic and career potential, so we're incredibly pleased to be recognised for our work in this space."
Try FlashAcademy® today for free.