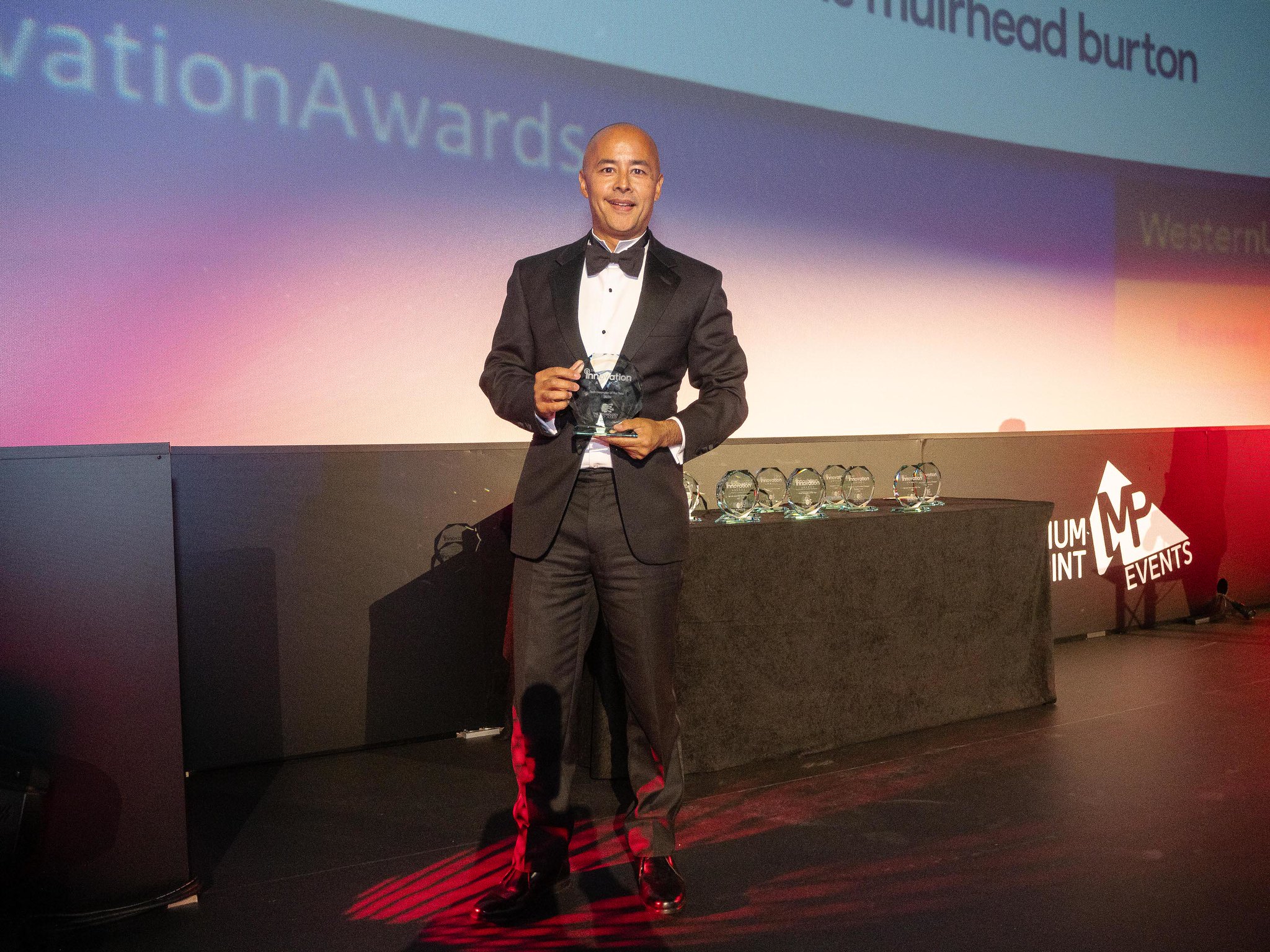 The leading Birmingham based EdTech company scooped up the hotly contested award at the central Birmingham ceremony
FlashAcademy®, the leading digital English platform, for schools, colleges and workplaces have won the Tech Innovator of The Year award at the influential Innovation Awards 2021. Veejay Lingiah, CEO and founder of the fast-growing EdTech company accepted the award at the ceremony held at Millennium Point in central Birmingham, and opened by Birmingham City Mayor, Andy Street.
The hotly contested award saw numerous leading companies nominated and undergo the rigorous awards process to choose a deserving winner. Finalists were determined by a public vote and those shortlisted were then asked to pitch to the judging panel, which included individuals from the likes of Natwest, Innovation Alliance West Midlands, BCU and Aston University, who then decided the winners.
This award is yet another prestigious accolade that the Birmingham based scale-up have scooped up over the recent years, which have included being named winners of the Digital Learning category at The Learning Excellence Awards, Covid-19 Response Champions finalist at the BETT Awards in 2021. As well as CEO Veejay Lingiah previously named a finalist of the Great British Entrepreneur Awards and included within the influential Sunday Times Maserati 100 Top UK Innovators.
FlashAcademy® was launched in 2016 by founders Veejay Lingiah and Richard Allen. The pair created the app after identifying the need for further educational support for pupils who do not have English as their first language (EAL), in order to unlock their potential later in life.
FlashAcademy® is now the UK's No.1 English as an additional language (EAL) platform for schools, used by over 650 schools and over 100,000 pupils around the UK. The award-winning digital platform, based at the Innovation Campus in Birmingham, provides interactive and gamified content which teaches pupils curriculum and practical vocabulary, WOW words and idioms, to name a few, ultimately improving their English proficiency level.
FlashAcademy® saw demand for its platform triple over the last 18 months, providing schools with a way to provide remote digital learning to disadvantaged pupils during the pandemic and now as a way to help 'close the gap' for so many learners.
The EdTech company have also recently have launched a platform for English to Speakers of Other Languages (ESOL), which is aimed at those who are 16+, who will be attending a college or university and would like to learn English. As well as a workplace app, which has been designed to help employers support workers who do not have English as their first language and need to learn critical Health & Safety and technical English for their careers.
Veejay Lingiah, CEO and Founder of FlashAcademy Comments: "We're honoured to be awarded Tech Innovator of the Year at the prestigious Innovation Awards, recognising the tireless effort of the FlashAcademy® team to develop a platform that provides accelerated English skills to so many.
We would also like to say a huge thank you, this award would not be possible without the incredible support of the FlashAcademy® team, Bruntwood our Tech office providers, our wonderful investors, UFI and Midven, and the hundreds of teachers and educators that have helped to shape the platform. We're so grateful to all involved and look forward to continuing to deliver FlashAcademy® to schools, colleges and workplaces all over the world."
Try FlashAcademy® today for free.