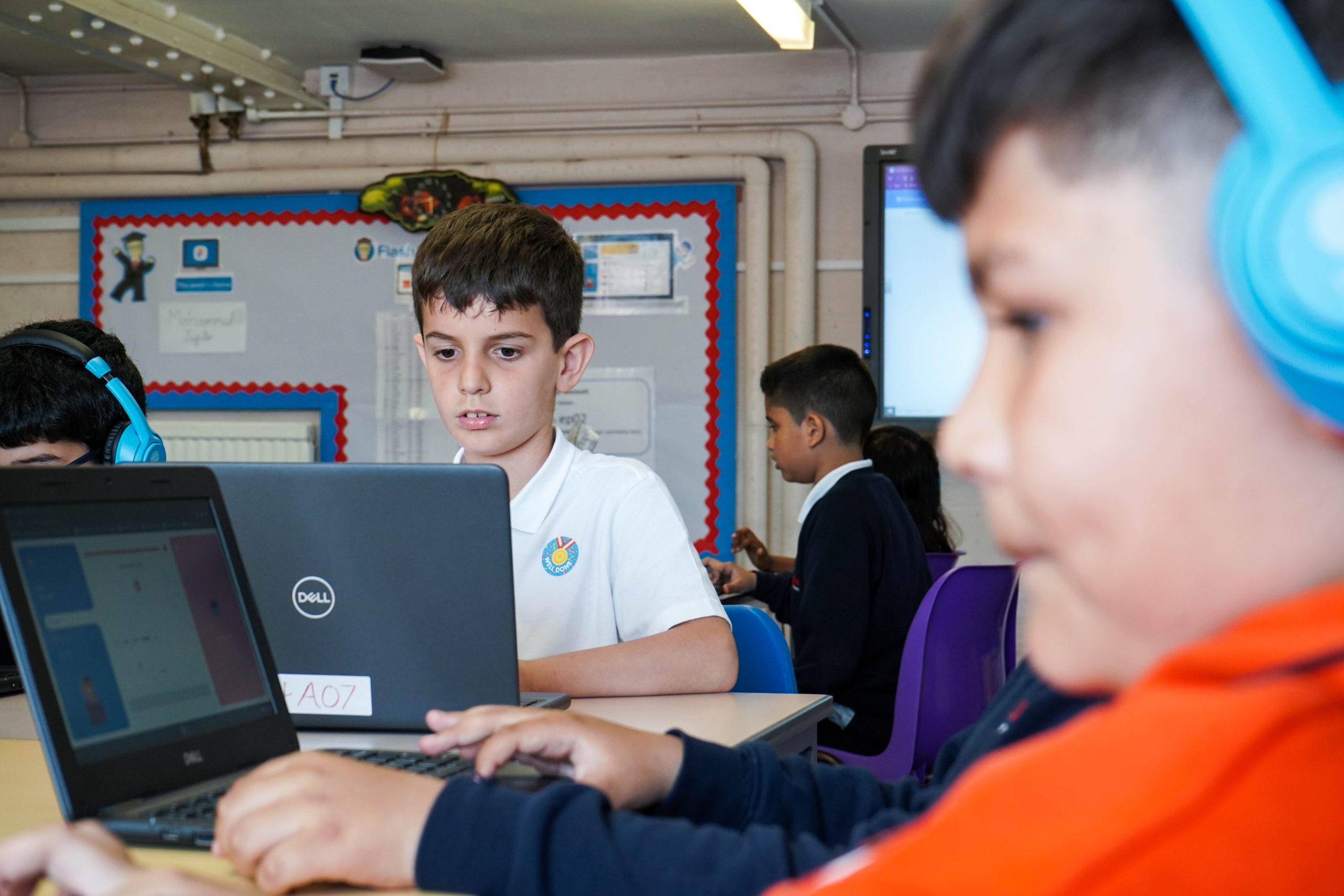 FlashAcademy®, the award-winning EdTech company, have just announced the release of Ukrainian to English, as a home language on the platform to support Schools and Colleges with refugee challenge. FlashAcademy® now features over 48 home languages, to learn social and curriculum English, on any device.
Resources to Support Children and Young People Arriving from Ukraine
Check out the feature on Gov.uk, as a resource to help support children and young people arriving from Ukraine. The UK based education team have also developed a range of free resources to help support newly arrived pupils from Ukraine, adding to their existing library of over 300 free resources for schools spanning from KS1-KS4.  
Digital English Learning Assistance for Newly Arrived Pupils
The team have been working over the last 8 weeks to respond to the current crisis and ensure schools are fully supported to assist new Ukrainian pupils and even parents that enter the country.  The new 'Ukrainian to English' digital course means that schools can provide immediate English learning assistance to newly arrived pupils, covering the national curriculum for primary and secondary learners. 
The FlashAcademy® app will help these learners who will be familiar with a Cyrillic alphabet, including lessons that will assist with phonics, handwriting, spelling skills and speaking their new language.
Free EAL Learner Profile Resource for Teachers
To support teachers, FlashAcademy®have also created a new, free EAL Learner Profile resource that includes information on how Ukrainian differs from English in terms of grammar, pronunciation, vocabulary and writing. 
Free Welcome Book for Newly Arrived Ukrainian Pupils
The team have also created a 'free to download' 30 page Welcome Book for newly arrived Ukrainian pupils – so that teachers have something physical to use with students on day 1 of their new school experience.
Free Ukrainian Resources and Webinar for Supporting EAL Learners
Our free Ukrainian resources can be found here.
Content on the platform includes vocabulary, grammar, phonics, and handwriting, and the ability to assess EAL learners' baseline level of proficiency and track their progress with one digital dashboard.
Here's a link to a free webinar: Supporting Refugee Learners with the British Red Cross.
Get in touch for a chat and discover how we can help your school support EAL learners, whatever their proficiency level.