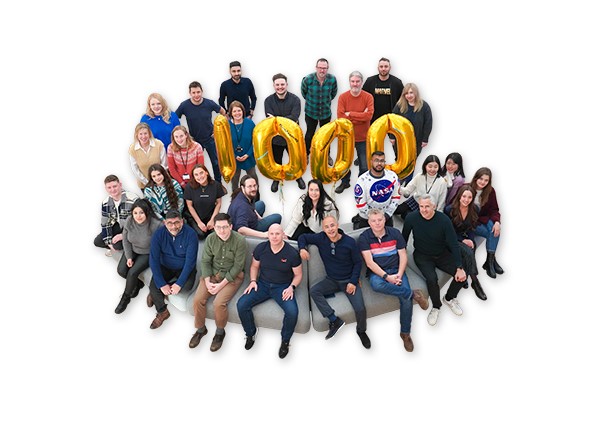 Hi, it's Veejay here,
Last month was a huge month for everyone here at FlashAcademy®, because we reached a big internal goal of FlashAcademy® being licensed by over 1,000 schools across the UK. I want to say a huge thank you to the entire team that have worked so hard to get us to this point, but also to the thousands of teachers that have entrusted us to support them with their EAL challenge.
A Look at Global Human Displacement in the Face of Crisis
Global human displacement is greater than ever in history, with over 100 million people displaced at the end of 2022, which is why we know we have so much work yet to do, assisting wherever language is a barrier for these families and individuals. Over the last 12 months, this has been brought into even sharper focus with the Ukrainian crisis and with so many families coming into the UK from Hong Kong.
Our driving mission is to unlock the potential of every learner held back by a language barrier, which is why it has been so rewarding to see more than half a million learners impacted by the technology that we have created. It hasn't all been plain sailing and there continue to be challenges.
Changing the Lives of Students Around the Globe
As a team, we've been rewarded with so many conversations we've had with you, our teachers; and the moments of immense joy as you've told us that the child in your classroom feels heard, understood, valued and is progressing faster than expected with their English.
Following our success in the UK, FlashAcademy® has now started to become adopted in schools around the world too, in countries as diverse as Qatar, Denmark, Ireland and Oman. Whether it's a school in Yorkshire or one in Dubai, our hope is that we lift the aspirations and prospects of students, we enable teachers to use their time more efficiently on the interventions that really make a difference for their students, and we support school leaders to reach their overarching goals around inclusivity and attainment.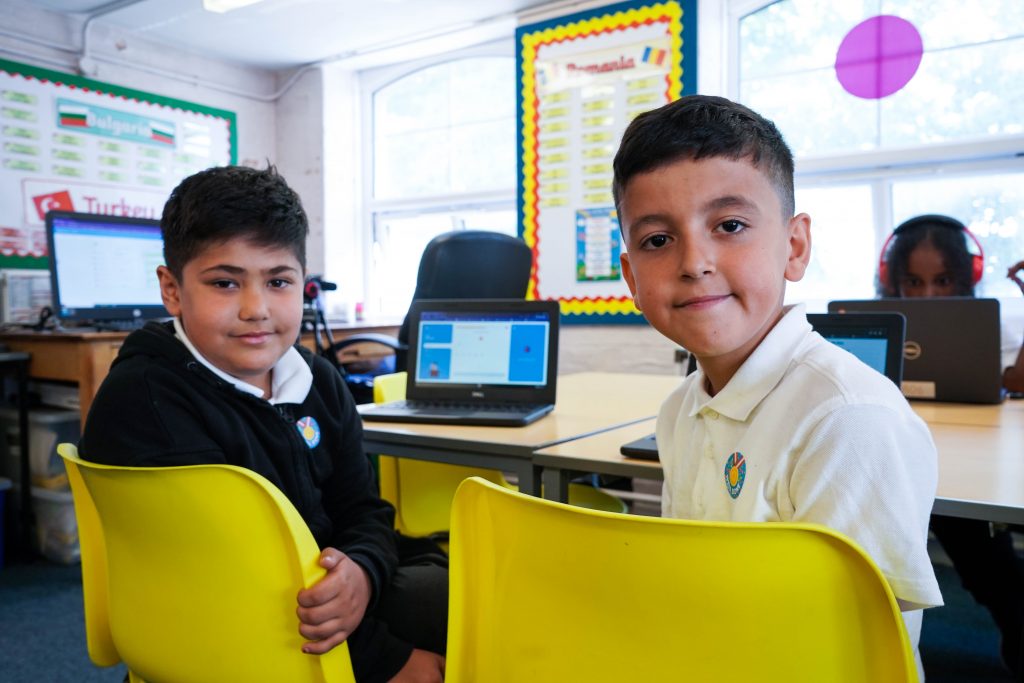 Thank You to Our First School, Anderton Park
In September 2017, our first school joined FlashAcademy®. Claire Evans, then Deputy Head at Anderton Park, sat down with our founder Veejay Lingiah and became the first school to pioneer the use of FlashAcademy to support EAL pupils.
"Pupils love it. Having their own app makes them feel special and they can also help their parents learn English at home." – Claire Evans
Although the initial response to FlashAcademy® was uncertain, a handful of pioneering schools quickly championed its use – confirming that its presence in classrooms would be invaluable. For those who believed in our digital EAL solution, it provided a pathway for accessible EAL intervention and assessment to ensure pupil progress.
Since then, we've worked with incredible teachers paving the way for EAL success, including Eldon Primary School, Pear Tree Junior School, Phoenix Collegiate and Hay Al-Sharooq International School, just to name a few.
To see the timeline of milestones, click here.
Reflecting on the Years, Celebrating Success and Future Plans
The past few years have been nothing short of phenomenal, exceeding our own expectations of what success looks like: from building a team of specialists which has doubled in size; expanding our offering globally; and redesigning the brand to reflect our growth. We've also had the opportunity to visit a number of our schools and to sit with the pupils as they told us how FlashAcademy® makes them feel confident and proud of themselves. For that, we are grateful to be a part of the learning journey of these children, who are also so brilliantly supported by the incredible EAL professionals that we meet.
We've been turning pages of the book that holds our story, and we're not planning to close it anytime soon. We're working behind the scenes, collaborating with you, the teachers that use FlashAcademy®, to advise on our next steps to keep improving the learning experience and to keep building upon the value that FlashAcademy® offers.
We will continue to elevate the app's user experience for both teachers and pupils, with the expertise of our incredible Learning & Publishing, Product, Design, and Tech teams. Our Marketing and Sales teams are ensuring that we reach more schools in need of support, and our Education Success Team will be on-hand to help new users navigate the app and implement learning interventions with ease.