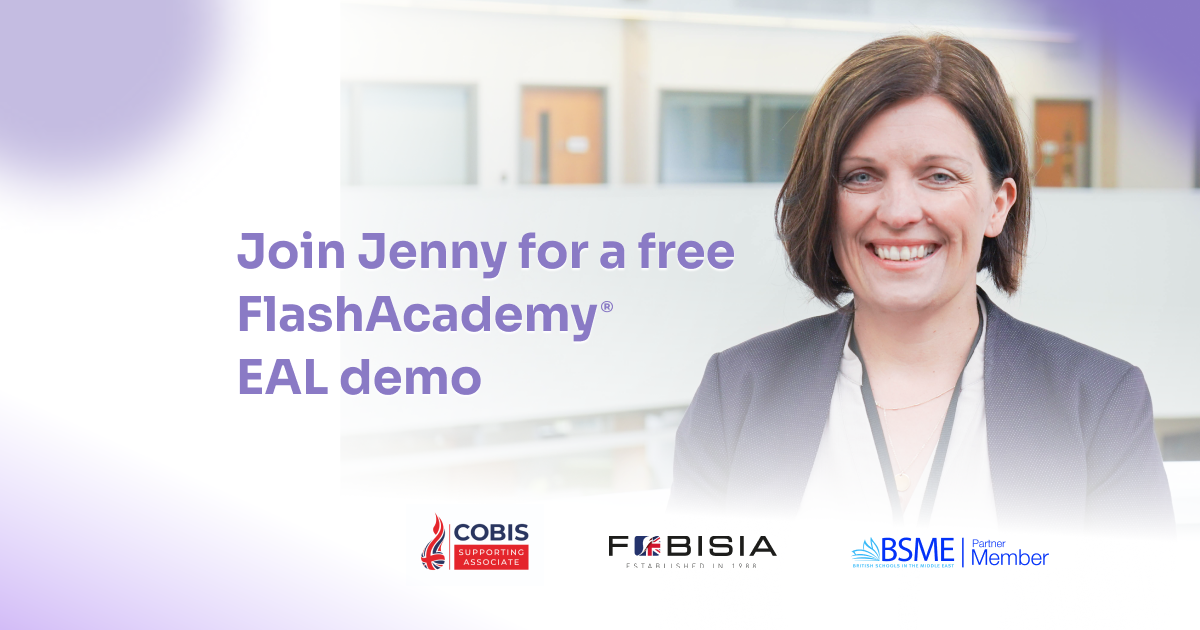 Supporting EAL / ELL in international schools through learning interventions, mainstream curriculum lessons and continuous assessment.
One of the greatest challenges faced by educators is bridging language gaps among students, especially in diverse and multicultural learning environments. FlashAcademy®'s constructive EAL / ELL learning platform enables students of all ages to develop their English language skills seamlessly within the classroom.
The engaging interface and use of innovative technology, FlashAcademy® offers a comprehensive and immersive English language learning experience. It allows international teachers to use continuous assessment to gain a real-time snapshot of proficiency levels and further tailor lessons and teaching. At the same time, students can independently practice pronunciation and enhance language skills through repetition.
Ready to understand how FlashAcademy® can help EAL / ELL students at your international school? Join Jenny for a free demonstration of the platform.
All events take place at 3:00PM – 3:30pm UAE / 7:00pm – 7:30pm SGT / 12:00pm – 12:30pm BST.
Upcoming international EAL / ELL platform demos
Click on the links below to book your place via our EventBrite page.
Want a 1:1 demo?
Looking for a different date or have more questions? Book a 1:1 demo with Jenny.
International partners
FlashAcademy® are trusted partners of COBIS, BSME, ECIS and BESA.
Proven international EAL / ELL success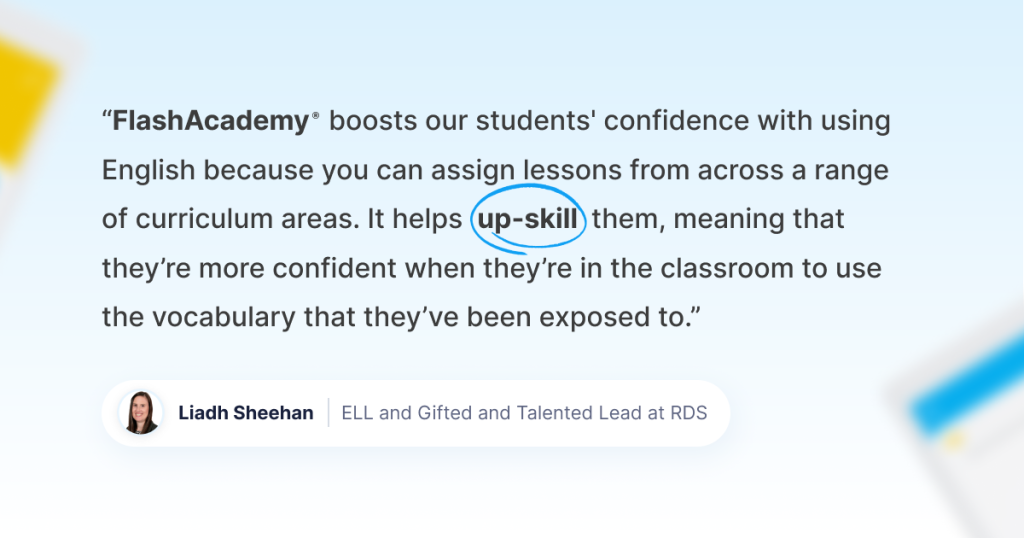 Read our case study on how COBIS member, GEMS Royal Dubai School, is using FlashAcademy® to support English language acquisition. Find out how they are engaging their pupils to complete lessons, providing wider curriculum support and using continuous assessment to evidence pupil performance and update parents.