French: Translation Card Pack Foundation (Local, national, international and global areas of interest)
Practise translation skills for the reading and writing sections of the GCSE French exam.
This pack contains:
1x French Translation Card: Technology in Everyday Life (Foundation)
1x French Translation Card: Travel and Tourism (Foundation)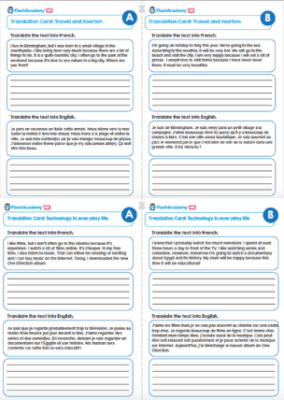 ---
Download Resource
To access this resource, please complete the form below.
Have you completed this before?