ESOL Phonics & Pronunciation Pack
This free pack is aimed at supporting ESOL students who may have issues with phonics and pronunciation. The pack contains eight worksheets of reading comprehensions that focus around phonics. The topics are varied, with the aim to capture a wide variety of interests in the classroom. There is also a self-study activity; a pronunciation maze focuses around the phonics feature of long vowel sounds.
In order to get the most out of ESOL phonics and pronunciation, the first page has a suggested lesson plan. Instructions are brief and easy for all to follow. We have also suggested tasks to make the activities easier for weaker students, and 'next steps' tasks that can be used either in class or as a homework option.
If you want further phonics practice, take a look at the related lessons in the FlashAcademy® ESOL app, in which there are many prepared phonics lessons.
This pack contains:
1 x Instructions
8 x Phonics reading comprehensions
8 x Phonics activities
1 x Pronunciation maze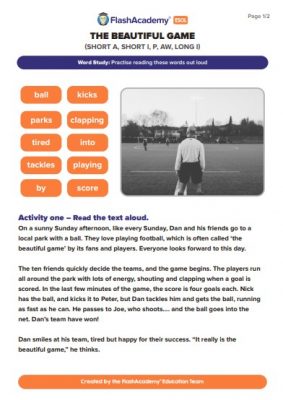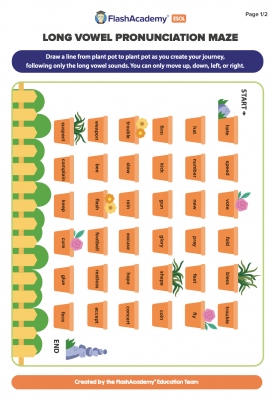 ---
Access Our Library of Free Resources
Please complete the form below to unlock this resource and hundreds more!
Register for free
One time registration for unlimited free resource downloads!
Access over 200 free MFL/EAL worksheets
View free animated grammar and vocabulary videos for in class teaching
Receive exclusive CPD event invites
Already filled out the form?
Click here
to access your account.