2D and 3D Shapes
This activity will help pupils identify 2D and 3D shapes.
This pack contains:
1x '2D and 3D shapes' Flashcards
1x 'Everyday Objects' Flashcards
1x '3D shape sorting' Activity sheet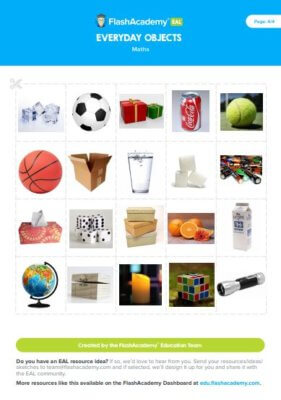 ---
Download Resource
To access this resource, please complete the form below.
Have you completed this before?