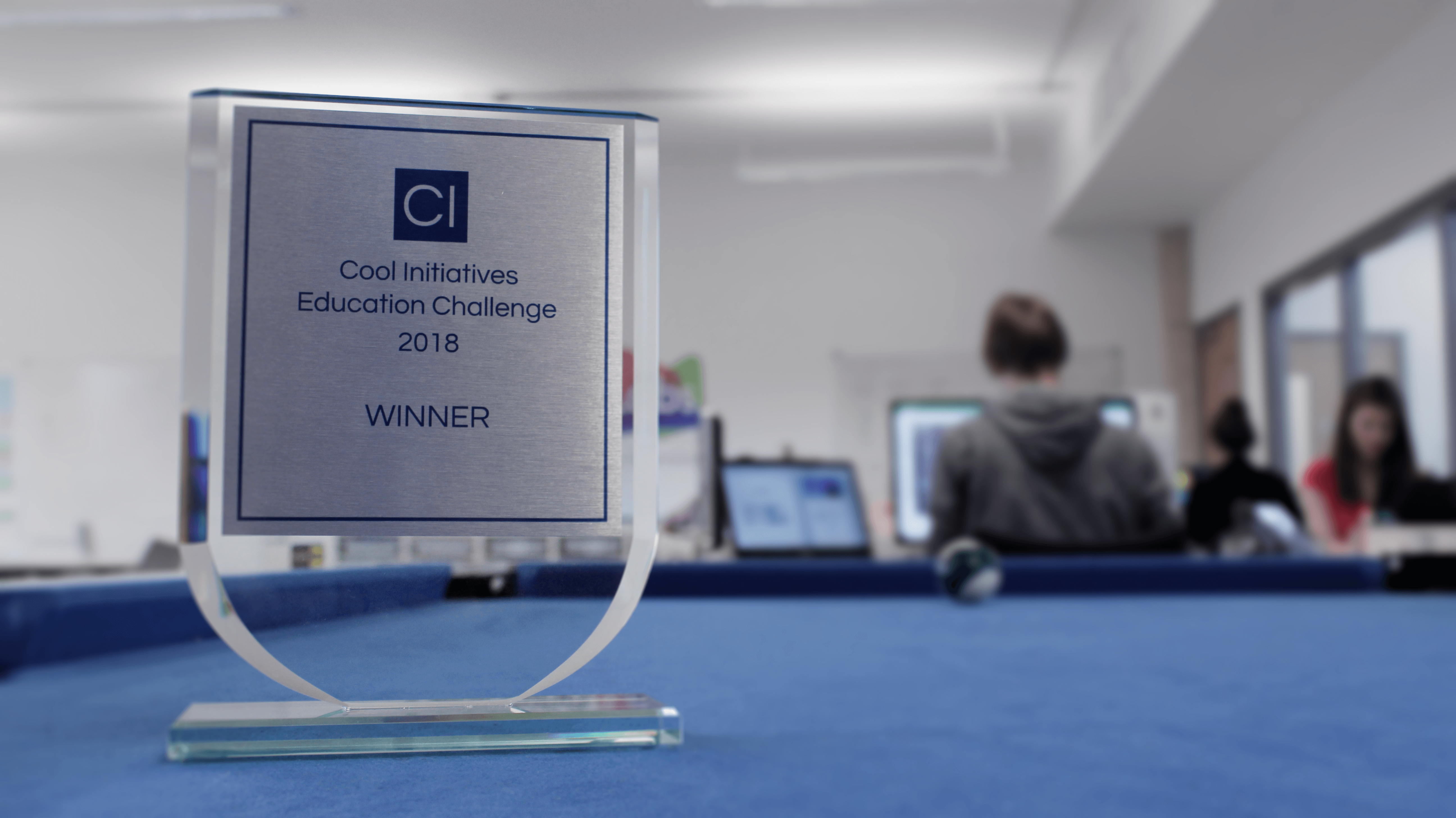 FlashAcademy® has been awarded the top prize for winning the Cool Initiatives Education Challenge 2018. The competition was organised by Cool Milk, the largest national provider of milk into UK schools.
Fending off five other global finalists presenting innovative business ventures in the EdTech sector, the Innovation Birmingham-based company landed the award through pitching its FlashAcademy® EAL platform, which supports children learning English as an additional language.
Over 100 UK companies applied for the challenge, with the Grand Final taking place at Lincoln's Bishop Grosseteste University in May. Delivering the winning pitch to a panel of EdTech experts, Veejay Lingiah, Founder and CEO of Learning Labs said:
"We are delighted to be recognised as the leading organisation in this international EdTech competition. The prize is a great injection for us to continue developing FlashAcademy® EAL and increase the number of learners it is able to support with their English language skills."

Veejay Lingiah, Founder and CEO of Learning Labs
Following the app's industry recognition since launching in January 2018, Learning Labs now plans to increase the app's resources and features, which currently teaches English from over 35 different home languages, ranging from Romanian and Urdu, to Arabic and Polish.
Having established a strong network of schools in the West Midlands, supporting over 20% of primary school students and over 18% of secondary students in the West Midlands without English as a first language, the EdTech company has since appointed a head of sales for the south and London regions, expanding an existing team of 16.
Currently available on the App and Google Play stores, the FlashAcademy® platform is accessible on mobile devices and PC, complementing the educational curriculum through structured lessons, engaging games, challenges, a full teacher dashboard and a unique object translator to improve the grammar and vocabulary of users.
Celebrating work done in the EAL space, Learning Labs also hosted its first EAL event in May, hosting over 100 regional teachers at Innovation Birmingham's flagship conference and events facility iCentrum. Veejay added:
"The EAL event was a resounding success, and we received incredibly positive feedback from local councils and EAL coordinators from across the country. The event provided an opportunity for the EAL community to share best practice and generate new ideas.  We'll be running more across the country to build on its success."

Veejay Lingiah, Founder and CEO of Learning Labs