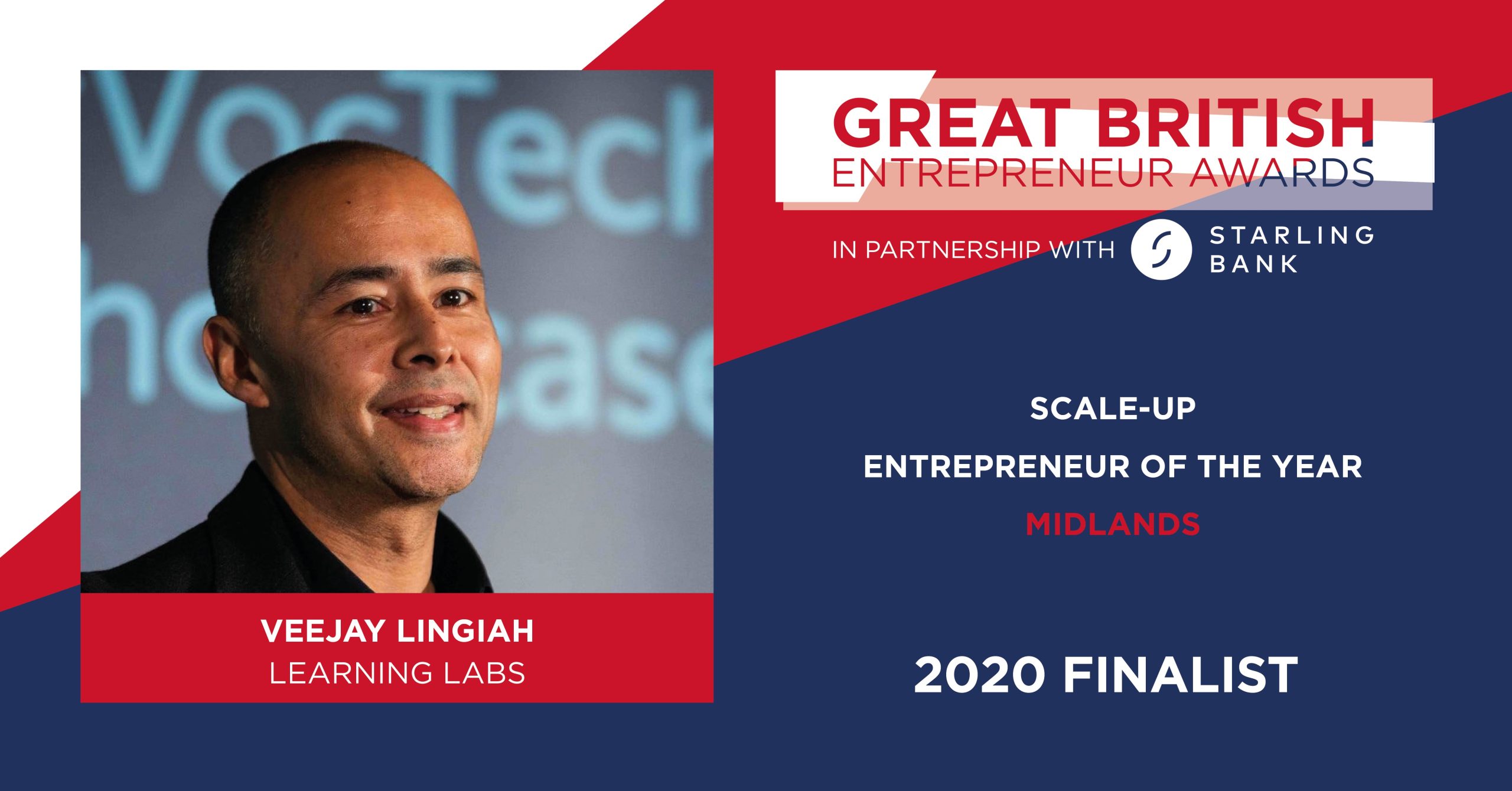 FlashAcademy® HQ is excited to announce that its CEO, Veejay Lingiah, has been shortlisted in the Great British Entrepreneur Awards 2020, from a pool of almost 3,000 entrepreneurs.
Founded in 2013, the Great British Entrepreneur Awards recognises the hard work and inspiring stories of entrepreneurs and businesses in the United Kingdom. The awards have since celebrated some outstanding entrepreneurs who are renowned in the business sector.
Veejay and the Learning Labs business have been selected by a panel of experts for their innovative FlashAcademy® technology that supports hundreds of schools and colleges to overcome barriers to learning for students with English as an Additional Language.
Looking forward to the virtual ceremony in September, Veejay said, "Credit for this nomination should go to the entire team behind FlashAcademy®.  I'm extremely proud of their efforts and in particular, the way in which they've responded to the recent challenges of the pandemic and the heightened need for FlashAcademy® to help learners in the UK and overseas with remote digital learning."

Veejay Lingiah, CEO of FlashAcademy®
A spokesperson from the Awards said, "Despite a very tough year for so many, we had a phenomenal number of applications for the 2020 awards, and it's clear that entrepreneurial spirit is very much alive and well. Our finalists have all beaten off some incredibly stiff competition and should be very proud."

Spokesperson from the Great British Entrepreneur Awards 2020