So, you have access to FlashAcademy® to support your EAL and MFL pupils on their language journey but now you're asking yourself how to make it work in school. Not to worry! We have spoken to existing schools to find out what FlashAcademy® success stories are made of. We have put together a Good Practice Guide complete with tips, testimonials, lesson plans and everything you need to know about incorporating the platform and making it truly engaging for your pupils.
Here are some of the most effective strategies to implement FlashAcademy® recommended by schools all over the country.
One-to-one interventions
Used in the majority of schools implementing FlashAcademy®, this method includes timetabled sessions with pupils on a one-to-one basis. This is preferred by our schools as it allows for personalised interaction with students who all have varying levels of English and multiple home languages to work from, allowing staff to assess the student's level and closely follow their progress.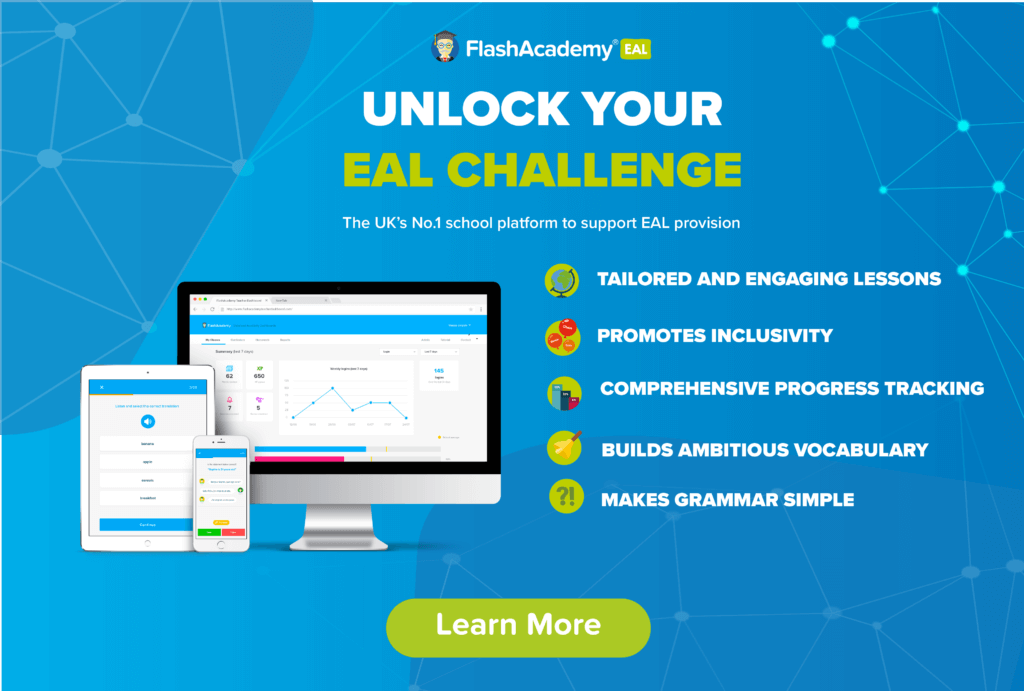 In-class support
Whilst it is imperative that EAL pupils are integrated into the mainstream classroom, these pupils are not always able to access the content that their peers are learning in lessons. In this case, FlashAcademy® can be an important resource in ensuring productivity in the classroom. Many schools using FlashAcademy® have devices on hand in the classroom so EAL pupils who are struggling to keep up with demanding lessons have a tool to always be productive. These pupils may be assisted by TAs but many move towards independence once they are familiar with FlashAcademy®. We recommend distributing earphones so the pupil may work through subject-related vocab whilst the other pupils are working on something else.
FlashAcademy® Lessons
Many of our schools have an hour a week devoted to FlashAcademy® to consolidate their learning. They incorporate our free resources into their lessons and allow pupils time to work through specific content at their own pace. These lessons may be concluded with FlashAcademy® word games as a reward. Many schools utilise the Live Leaderboard to motivate students to complete lessons and build healthy competition in the classroom.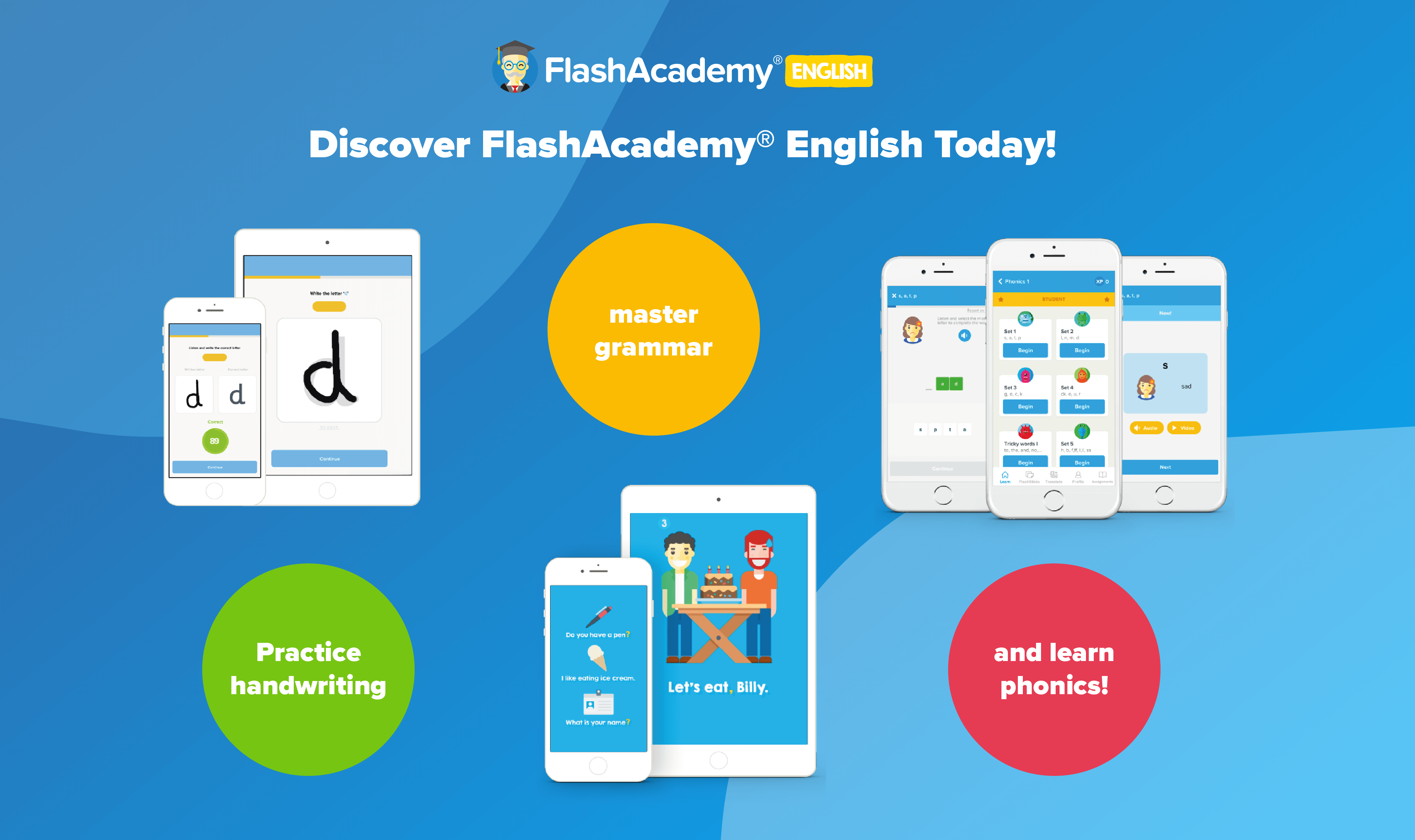 FlashAcademy® Groups
FlashAcademy® is often used in timetabled interventions with small groups. Pupils have an allocated time each week to work through FlashAcademy® content alongside peers and a member of staff who oversees and assists the session. All students are able to access the same content from their own home languages, so this method allows students to integrate and gain independence simultaneously.
Extra-Curricular
Some schools prefer to utilise FlashAcademy® as an extra-curricular activity for students to get stuck into during lunch breaks and before and after school clubs. This has proven to be a successful method as it offers pupils a safe and quiet space to learn as well as a place to socialise with peers who are newly arrived or held back by language barriers. It is also used as a revision tool to consolidate Modern Foreign Language learning.
Home Usage
For some schools, it is not possible to incorporate FlashAcademy® into the school day. However, there are ways around this. Many schools encourage students to access the platform at home from a PC, iPad or Android. This method allows parents to get involved in their language journey.
To learn more about how FlashAcademy® can solve language learning challenges at your school, drop an email to team@flashacademy.com or browse our free resources.