Shireland Collegiate Academy, an OUTSTANDING OFSTED secondary school in the West Midlands, has a national reputation for its effective use of technology to support accelerated learning. Dave Irish, Principal at Shireland, discusses a new initiative in the region to better prepare for a growth in International New Arrival (INA) students with EAL needs.
What first prompted the review?
"Sandwell Fair Access team identified a pressure on Smethwick and West Bromwich schools related to the placement of International New Arrival (INA) students into schools that were already at capacity. Last academic year, 1,052 International New Arrival students moved into the Sandwell region. Over 500 of these were in the Smethwick area alone. A large proportion of these new arrivals spoke very little, if any English. The school system was struggling to accommodate these students."
How did Shireland Academy get involved?
"Shireland were asked to lead a review of provision and to create a strategic plan to support the schools and students. The main outcome of the review was for Shireland Academy to develop and launch a new dedicated EAL Academy, to be operated as part of the existing school."
How will the new EAL Academy at Shireland work?
"Essentially, we're seeking to provide:
Bespoke accommodation that is self-contained
Baseline Assessments including new language assessments and grading
SEN and social and emotional assessments (behaviour)
Fully supported EAL Teachers & Family Support Workers
Latest technological solutions to support EAL delivery
Visiting Speakers (British Values, Prevent, etc.)"
How long will students stay at the academy?
"Once language acquisition has been improved, students will then be supported with placements in schools outside of Smethwick and West Bromwich, where there is extra capacity in the system."
How does Shireland work with FlashAcademy®?
"Shireland has a national reputation for its use of technology to support accelerated learning and has been working with FlashAcademy® in the development of its MFL tools. This link was further developed to support the introduction of language to INA students with EAL. Shireland is working with FlashAcademy* to explore a research project into the effective use of the platform for both digital baseline assessment and the teaching of INA students with EAL needs."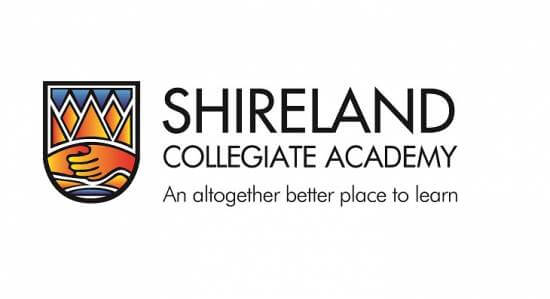 "At Shireland we seek out the very best resources for our students. We're excited that our students are using FlashAcademy fs– both inside and outside the classroom to develop their English and German skills."
Sir Mark Grundy Executive Principal, Shireland Academy
If you want to share solutions and ideas concerning EAL or want to feature on our next blog, please join our EAL SUCCESS group and get involved! Thank you to all the teachers and specialists who have shared their ideas with us already!
Interested in all things EAL? Check out our tips on how to set up an effective EAL team! If you are looking for free EAL resources for your school, why not visit our resources page?