Personal Pronoun Memory Game
This game is to be played with the whole class and will help pupils to be able to choose the right pronoun.
This pack contains:
Game instructions
1 pack of word cards
1 pack of picture cards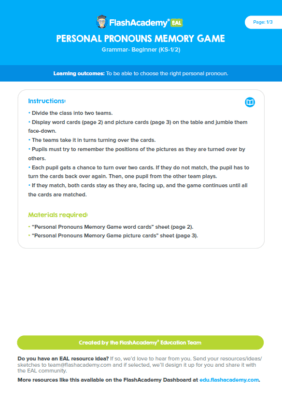 ---
Download Resource
To access this resource, please complete the form below.
Have you completed this before?