Fluency Boost Pack – Modals
The FlashAcademy® Fluency Boost lessons provide targeted error correction for some of the trickiest aspects of English grammar. In this pack, there are creative activities for both EAL and native English speakers to help them improve their use of modal verbs in their written work.
This pack contains:
1 x Agony Aunt activity
1 x Bingo worksheet
1 x Modals Boardgame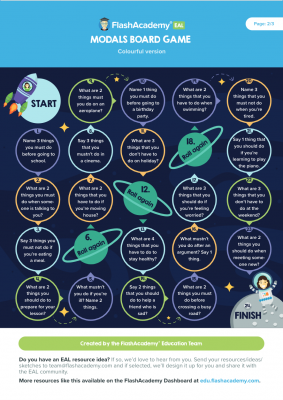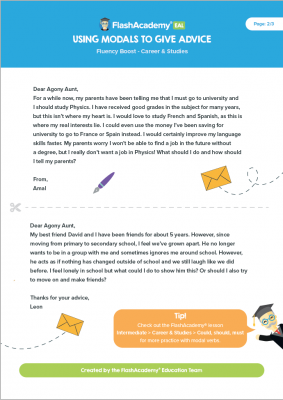 ---
Access Our Library of Free Resources
Please complete the form below to unlock this resource and hundreds more!
Register for free
One time registration for unlimited free resource downloads!
Access over 200 free MFL/EAL worksheets
View free animated grammar and vocabulary videos for in class teaching
Receive exclusive CPD event invites
Already filled out the form?
Click here
to access your account.