Clothes – Vocab Booster Pack
This vocab pack includes a nice variety of posters, sentence building activities, fun games as well as flashcards to expand vocabulary.
This pack contains:
1x Clothes Poster
1x Clothes Flashcards
1x 'Match word with picture' Worksheet
1x Sentence Construction Worksheet
1x Building Dialogues Flashcards
1x Wordsearch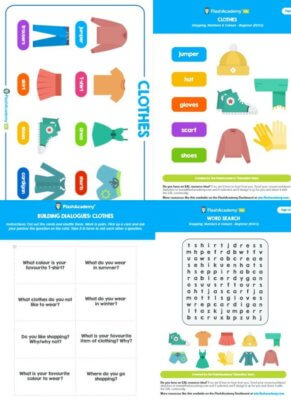 ---
Download Resource
To access this resource, please complete the form below.
Have you completed this before?