Pupils with EAL are amongst those that have been hardest hit by the current pandemic. To overcome this challenge, a growing number of schools are using the Government's new £1bn of catch-up funding to ensure they have remote learning provision in place to support these pupils to accelerate their learning and guard against further potential lockdowns.
The Government published a Temporary Continuation Direction under the Coronavirus Act 2020. Effective from 22nd October 2020, it is a legal requirement for schools to provide "immediate access to remote education" should pupils miss school due to the coronavirus.
Remote learning strategies employed by schools to date have largely focused on mainstream provision, resulting in an increasing education gap for vulnerable pupils with EAL. So, how can schools demonstrate they can deliver an equivalent remote education for these learners? Mapping to the DfE guidelines and good practice guide for remote education, here are some of the ways FlashAcademy can support schools' remote learning provision for their EAL learners.
Teaching planned, well-sequenced curriculum
"Continuing to teach all or most of the normal planned curriculum in the remote environment is important."
FlashAcademy® is the only learning platform to provide English language lessons from 45 home languages, as well as English to English learning for pupils who are illiterate in their native tongue. Accelerating English proficiency three times faster than the national average, the platform delivers curriculum-aligned content on all devices including smartphones to unlock language barriers to learning. The software ensures that pupils have repeated exposure to any concepts that they are struggling with, by simultaneously teaching and testing pupils as their confidence grows.
Pupil Engagement
The platform helps to develop English language skills through the integration of listening, speaking, writing, and reading in a way that is engaging and enjoyable to increase learners' intrinsic motivation.The challenge aspect of the Live Leaderboard adds fun and consolidates learning remotely, while the gamified lessons provide learners with a real sense of pride and the confidence to develop their English skills further.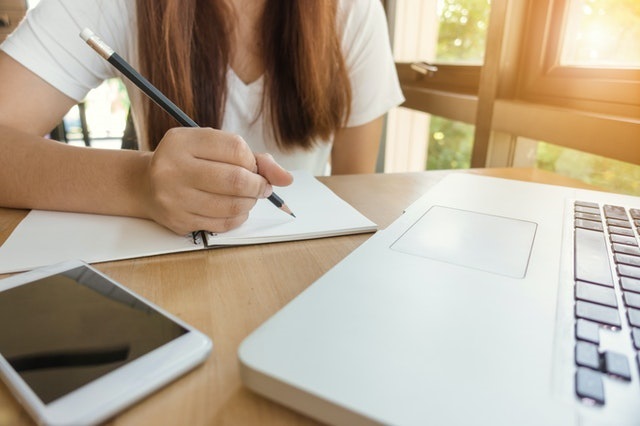 By developing core language skills through visual and auditory support, learners have an increased chance of reaching their full academic potential, but also to express themselves and develop better social relationships. Games, leaderboard, object translator…
"Having FlashAcademy® has continued their engagement with English, something we feared would be lost during lockdown. It is very easy to use & intuitive; FlashAcademy® has been invaluable." – David Hinks, EAL Programme Coordinator, Sevenoaks Welcomes Refugees
Measuring Pupil Progress
FlashAcademy® is equipped with a dedicated teacher dashboard to track progress from anywhere, at any time, and to identify gaps in learning. It enables teachers to target feedback with the ability to set specific FlashAcademy® lessons and homework tasks to different pupils. Reports can be customised, giving staff the insights to personalise learning, offer targeted support and assist every pupil in achieving their full potential.
"We realised that for many of our EAL children, they had not spoken any English at home during the lock-down period, which made them particularly vulnerable as learners. We have used some of our COVID funding to introduce Flash Academy to accelerate their progress and better support their learning both in school and remotely." Andy Poole, Head Teacher, St Clement's and St John's Infant School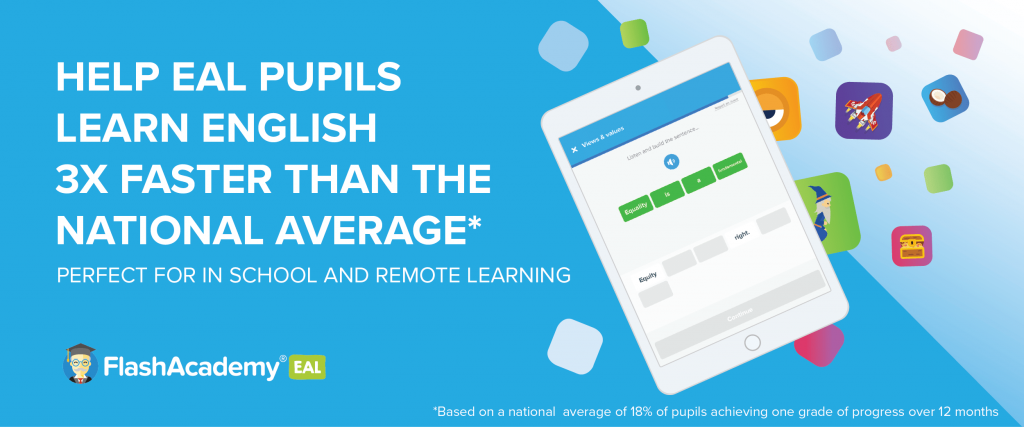 Technology Training
"An important part of contingency planning is ensuring that training is regularly refreshed with teachers"
Every school using FlashAcademy® is supported by our dedicated Education Success team, who offer a bespoke service, so staff have all the information and guidance they need to use the platform. The team provide training sessions for every new school who onboard with FlashAcademy® and offer personalised and consistent support for all our schools.
Parent Support
FlashAcademy® gives schools their own hub to create a safe, online learning environment. Its accessibility and ease of use mean parents can access and monitor their child's progress, as well as learn alongside, which can help improve home to school communication. We also have translated parent letters for every home language covered in the app, helping families to understand how the technology works and engage with their child's learning.
You can find guidance for catch-up funding eligibility on the DfE's website. For more information about FlashAcademy's range of EAL support resources, click here.