Phonics, if taught within a language-rich curriculum, is one of the key strategies for developing reading skills for younger learners with EAL. However, the development of lexical knowledge is paramount. Explicit phonics instruction gives students the tools for phonological decoding, meaning learners improve their ability to read unfamiliar text in the target language and their aptitude for vocabulary retention, as they can make stronger sound-symbol connections when encountering new words.
Generally, learners with reading comprehension skills in their native language have a distinct advantage, as they can learn this concept with familiar sounds and words. For learners with limited first language proficiency, phonics should not take place in isolation from activities that promote vocabulary building, mean-making, and comprehension.
Christmas-theme phonics for EAL is a great idea because children always look forward to the festive holidays and so they will be excited to engage with the lesson. It is always a bonus when children are learning without feeling like they are learning! Here are just a few Christmas phonics ideas that will give your learners the opportunity to reinforce their knowledge of sounds and letters. Remember that Christmas is celebrated differently in many countries, so we should also give our EAL learners the opportunity to showcase how the festive season is celebrated in their country!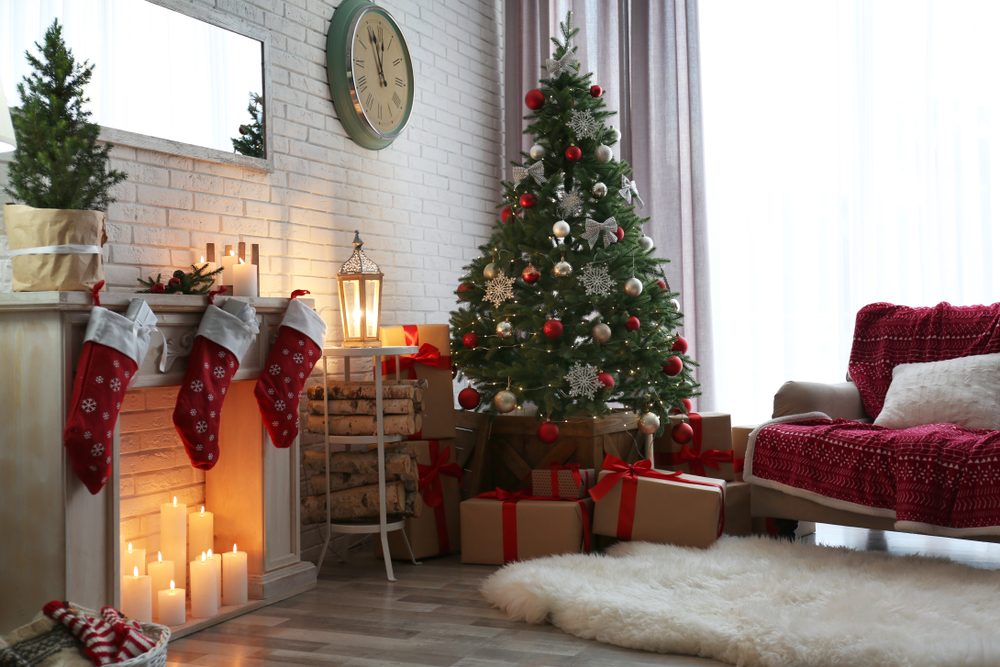 Make a Christmas Card
With this activity, you can tap into both their artistic skills whilst incorporating reading and writing! Pre-teach Christmas symbols frequently seen on cards – snow, stars, tree, elf, bells – as well as vocabulary for writing Christmas cards. For more confident learners, make this more challenging with words to consolidate and refine their knowledge – e.g. ornament, mistletoe, stocking, gingerbread man. Ask them to write a list of the Christmas symbols down on a piece of paper; learners can then choose which Christmas symbol they would like to draw.
Christmas Phonics Race
This Christmas Phonics race is a fun way to add a festive spin to learning phonics in the classroom. There are silent letters (such as the 't' in 'mistletoe'), double consonants ('holly'), and consonant clusters (such as those at the beginning and in the middle of 'Christmas').
Consonant clusters can be difficult to articulate for some EAL pupils. Some home languages, such as Arabic and Spanish, do not allow two consonant sounds next to each other and therefore EAL pupils from these home languages may add additional vowels in between the consonants (known as 'epenthesis'). Find out more about how different home languages can affect English proficiency through our EAL learner profiles.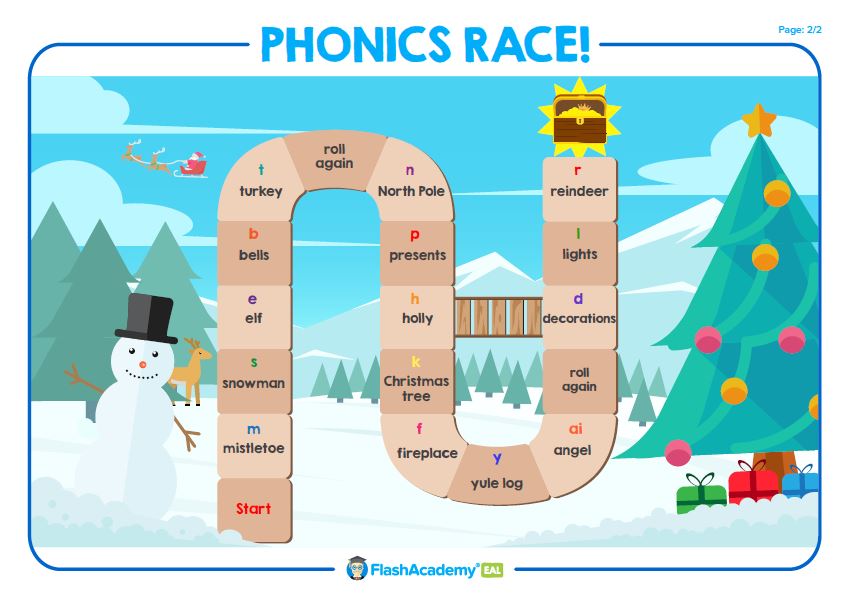 The Christmas Phonics for EAL race is a fun way to practise phonics in the run-up to Christmas, with a blend of consonants, diphthongs, and long and short vowels. The words also make for a challenging spelling test. Download our worksheet for free here.
Spot the tricky word
Poetry is a great way for learners to decode different phonics patterns; fluency practise is supported through reading and re-reading poetry text. It's important, however, that EAL learners understand the context and so strategies for building background are key. Introduce your learners to the classic Christmas poem, The Night Before Christmas, and accompany it with plenty of clear visuals. For beginner level learners, focus their attention on parts of the poem by asking them to highlight or underline tricky words. For EAL learners in Secondary school, introduce extracts from the Dickens classic, A Christmas Carol alongside this free Victorian Christmas resource.
FlashAcademy
Help them practise reading and spelling using FlashAcademy! For pupils who need targeted phonics practice, Phonics 1 and 2, found in the beginner category, test phonemic awareness and recognition through a series of challenges where pupils must listen, speak and build sentences to segment different phonemes. The phonemes increase in complexity, looking at digraphs, diphthongs, and consonant clusters. The lessons help grapheme-phoneme recognition, which is especially useful for teaching vowels. The phonics categories also include lessons on tricky words, short words which frequently occur in English and are very useful to learn. Book your free trial today!