With the recent news that Ofqual will be grading French and German GCSE less severely, more measures are needed to reverse the decline in language learning.
Earlier this year the British Council released the Language Trends 2019, an annual survey of primary and secondary schools in England. The report gathers information about language learning and teaching.
The report demonstrates the concern of a growing socio-economic divide in the availability of languages in secondary schools, while inconsistencies in provision and curriculum time in primary schools are leading to difficulties in the transition to Key Stage 3.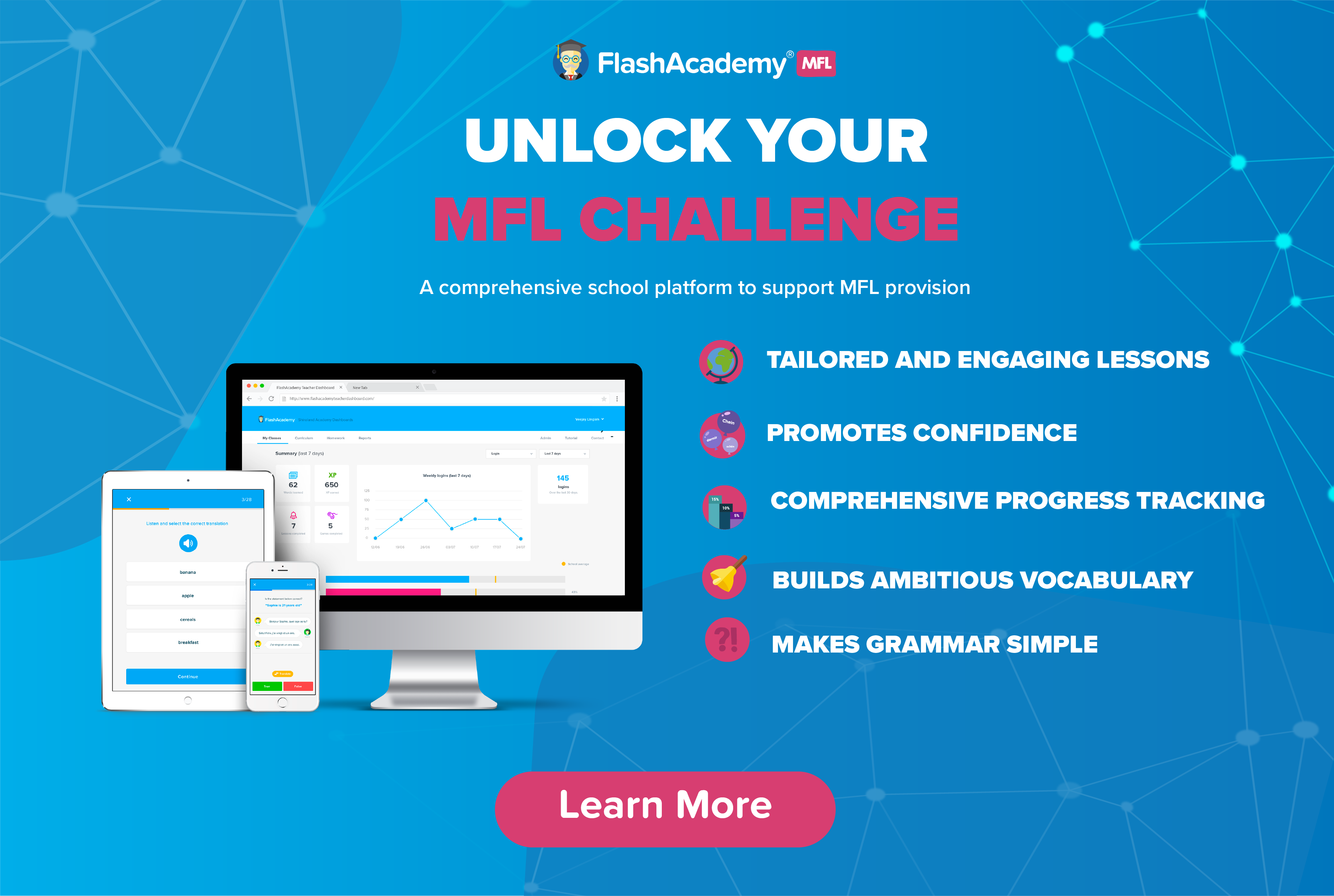 Summary of the report
In primary schools, language teaching is often ad hoc and minimal, as teachers are unable to set time per week. The survey found low teacher confidence in language teaching since only a third of teachers hold no qualification higher than GCSE – the largest proportion yet recorded. Participation in CPD for languages is low, with little incentive from Headteachers to invest in developing languages.
In secondary schools, there is a perception that language GCSEs are unattainable for lower-achieving children. They feel dissuaded over the challenging requirements of the exams. Brexit is also a factor to consider, with some parents and pupils questioning the need to learn a language now that the UK is leaving the EU.
Respondents overwhelmingly cite the nature and content of external exams as the major barrier to increasing numbers. French and German GCSE grading will now be adjusted as of next year in attempts to increase the numbers. However, what we have taken from this report is that the problem has been addressed too late in the journey of language learning.
Ofsted is not yet systematically inspecting languages in primary schools, which is likely the reason why no measures have been targeted in the primary sector. Everyone in the world of MFL (and EAL) knows that the younger the child, the easier it is to acquire a new language!
How FlashAcademy® can help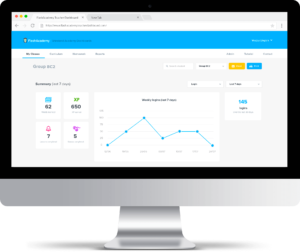 For our FlashAcademy® schools, every teacher gets a login, meaning they too can practice a second language. The independent learning style of our platform makes it the perfect tool for primary schools, particularly where the teacher may be lacking in knowledge and/or confidence.
We know that time is of the essence. With our teacher dashboard, you can see information about your class in general, using filters to break down the information e.g. the last 30 days. Every lesson available in the app is curriculum aligned, so the dashboard can be used to help with lesson planning and provides downloadable resources. Teachers can set different homework goals and can see when their student next logs in to the app.
Student motivation can be challenging. With our live leader board, you can see how students are doing compared to each other. Teachers can take full advantage of this by reviewing the leader board at the end of each week. The competitiveness spurs students to engage with language on a more regular basis. We use a fully gamified approach, as we understand that when students are having fun, they lose themselves to language. They're essentially learning without realising!
Click here to see the full Language Trends 2019 survey.
To learn more about how FlashAcademy® can solve language learning challenges at your school, drop an email to team@flashacademy.com or visit MFL for Schools page.