Asking and Giving Directions
This resource will help pupils ask for directions and understand how to read a basic map.
This pack contains:
Instructions for 3 games
2 worksheets
1 pack of flashcards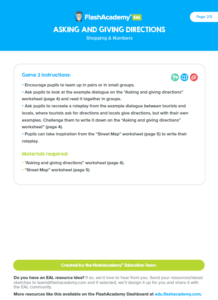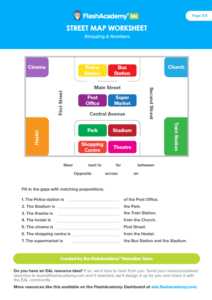 ---
Download Resource
To access this resource, please complete the form below.
Have you completed this before?