Warm Up Games
These games are a fun addition to a language lesson. Pupils will learn to listen to questions carefully and to be able to identify food and drink vocabulary.
This pack contains:
Game instructions
1 set of flashcards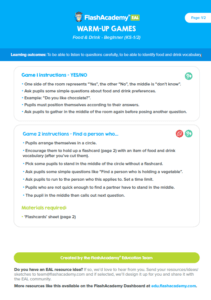 ---
Download Resource
To access this resource, please complete the form below.
Have you completed this before?