The Complete Challenge
To be able to write 14 items of food vocabulary and review their own answers. This game will also work with other subjects with a few changes to the worksheet!
This pack contains:
Activity instructions
2 pages of activity worksheets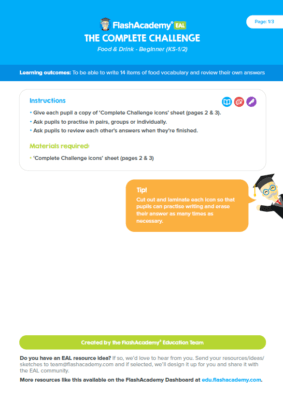 ---
Download Resource
To access this resource, please complete the form below.
Have you completed this before?