Remote Learning: A Guide for Parents
This free pack has been designed to support parents of EAL and non-EAL pupils during remote learning. It aims to inspire and aid parents by providing creative curriculum activities and educational games. A glossary to educational terms is included, as well as popular FlashAcademy® resources that parents can use for home learning.
If your child has access to the FlashAcademy® app, there are several FlashAcademy® lessons linked to each of the curriculum ideas. However, this pack can still be used even if your child does not have access. The guide simply offers fun activities for the whole family to get involved and be creative in learning!
This pack contains:
Suppporting your child's English language acquistion (pp. 5-8)
Tips to improve your English
Parent curriculum ideas (pp. 8-14)
FlashAcademy resources (Reading Comprehensions, Phonics, Maths etc.)
Parent Glosssary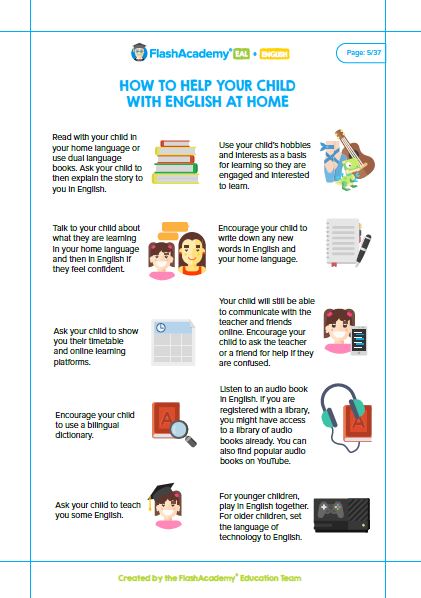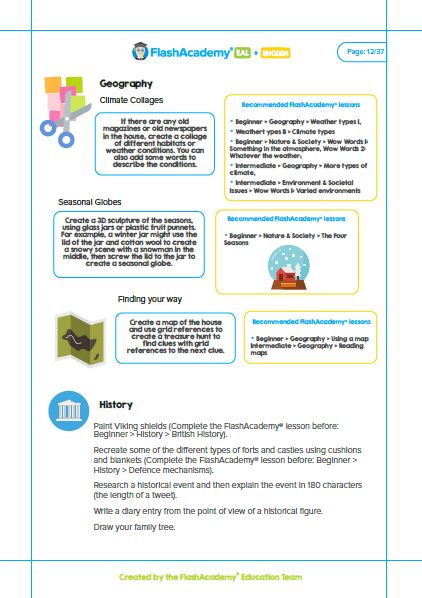 ---
Access Our Library of Free Resources
Please complete the form below to unlock this resource and hundreds more!
Register for free
One time registration for unlimited free resource downloads!
Access over 200 free MFL/EAL worksheets
View free animated grammar and vocabulary videos for in class teaching
Receive exclusive CPD event invites
Already filled out the form?
Click here
to access your account.