Ball and Cap Game
This game is especially helpful for younger pupils and will help them to associate letters with sounds.
This pack contains:
Game Instructions
1 pack of sound cards to print
Extras needed: 1 x hat, 1 x ball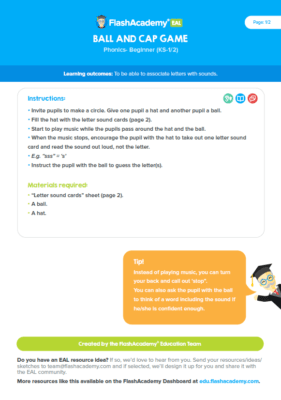 ---
Download Resource
To access this resource, please complete the form below.
Have you completed this before?