So, you've made it to Italy, or il Belpaese and want to eat like a real Italian? Whether you're on a vacation, taking a language course or on a business trip, with our guide you're going to master the Italian food experience in no time!
Breakfast
The first thing you must know is that there is no authentic Italian food experience without Coffee.  Even with professional coffee machines reaching Italian households, most Italians will still take a trip to their trusted Bar, for their all important Espresso or make their caffè at home, using their beloved Moka.
The second important thing worth knowing is that Italians have quite a sweet tooth.
Some Italians drink tea in the morning, while some others skip breakfast (yes, even if they are Italians!), but we are not speaking about the majority here.
A typical breakfast at home would consist of milk with cereals, milk with biscuits or Caffèlatte (literally a bowl with warm milk and coffee). Yes, milk is very popular in Italy and most Italians prefer it warm! Bread with butter and jam is not so popular in Italy, with Italians preferring rusk with some nutella or jam. 
If you want to have your breakfast at a Caffetteria, Pasticceria or Bar like an Italian, order an Espresso or a Cappuccino with a Croissant.
Fun Fact: many people in the North of Italy say Brioche, while many in the South say Cornetto. Despite the differences, one thing brings Italians together: they love their Croissants!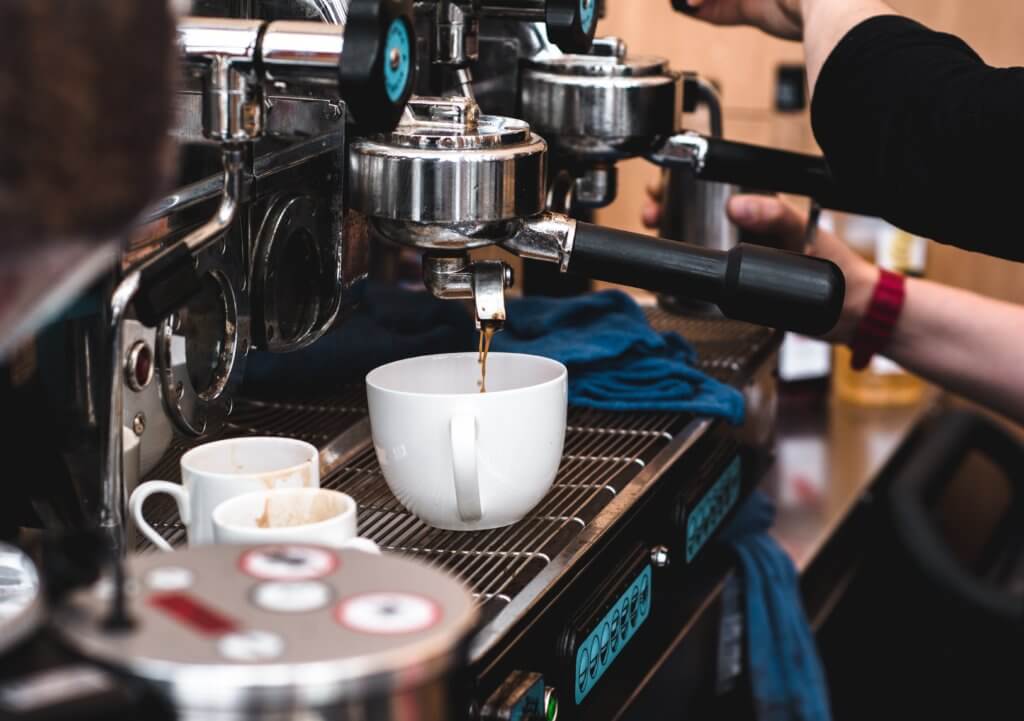 So what Italian food experience should you expect when in Italy?
Lunch
Lunch is the core of the Italian food experience. Be ready for a BIG meal!
While cooking or waiting for the food to be served, many Italians eat some prosciutto and grissini (ham with bread sticks) or some small antipasti, (starters) such as olives, cherry tomatoes and other vegetables.
The main course usually involves some Carbohydrates, such as Pasta or Risotto, which make for a very good Primo. We recommend you give the Carbonara a try!
Moving on to your Second course, the Secondo, be ready for some Carne or Pesce (meat or fish) with some Contorno (side dish) mainly composed of vegetables.
By now, If you are a newbie to the Italian food experience, there's a good chance that you feel stuffed already. Don't worry, because you can have an espresso after lunch. Easy, no? Buon appetito!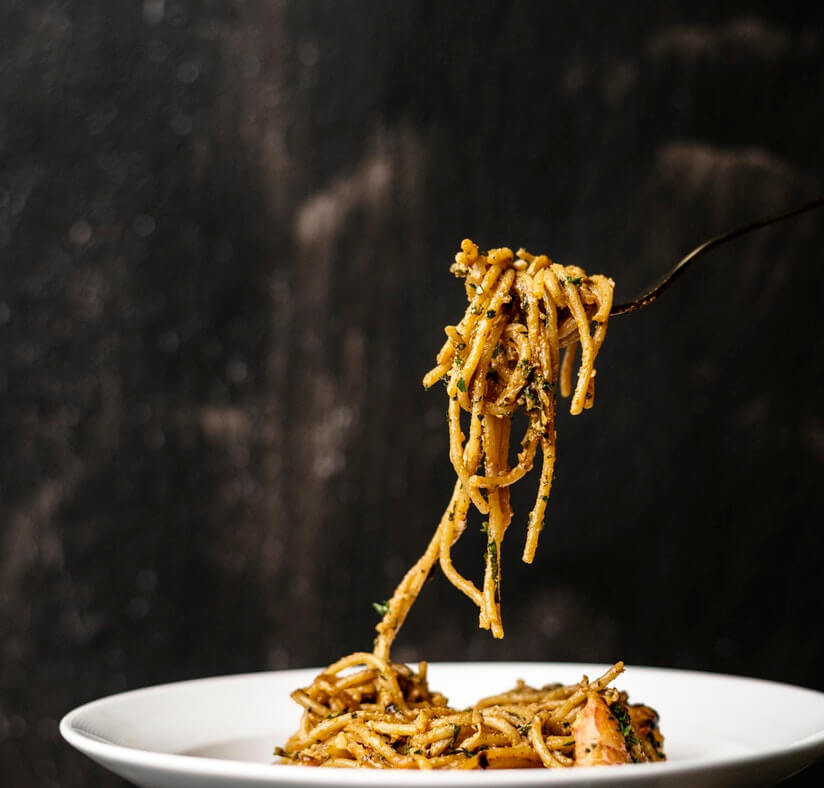 Snacks
Surprisingly, the afternoon snack is not a big deal for Italians. You will find amazing pastry shops and Cafes when in Italy, but most Italians don't take time out for that. We don't have a "Kaffee und Kuchen" (coffee and cake) tradition like the Germans, nor take a lot of time to meet friends for a coffee.
This could explain why most Italians drink their Espresso standing at the bar or generally don't sit for hours in a Cafè.
Culturally, greater importance is given to the Aperitivo, a moment to socialize and share some Spritz, Prosecco and other drinks while enjoying appetizers with friends. This event usually takes place after work and can go on until 9 pm or more. In this case, and with a bigger buffet, Aperitivo becomes Apericena (a big aperitivo that happens during dinner time).
Aperitivo has gotten popular especially among young people and university students and weekly events in bars with music are organized for the occasion, making the Aperitivo a very trendy part of the Italian food experience that you don't want to miss.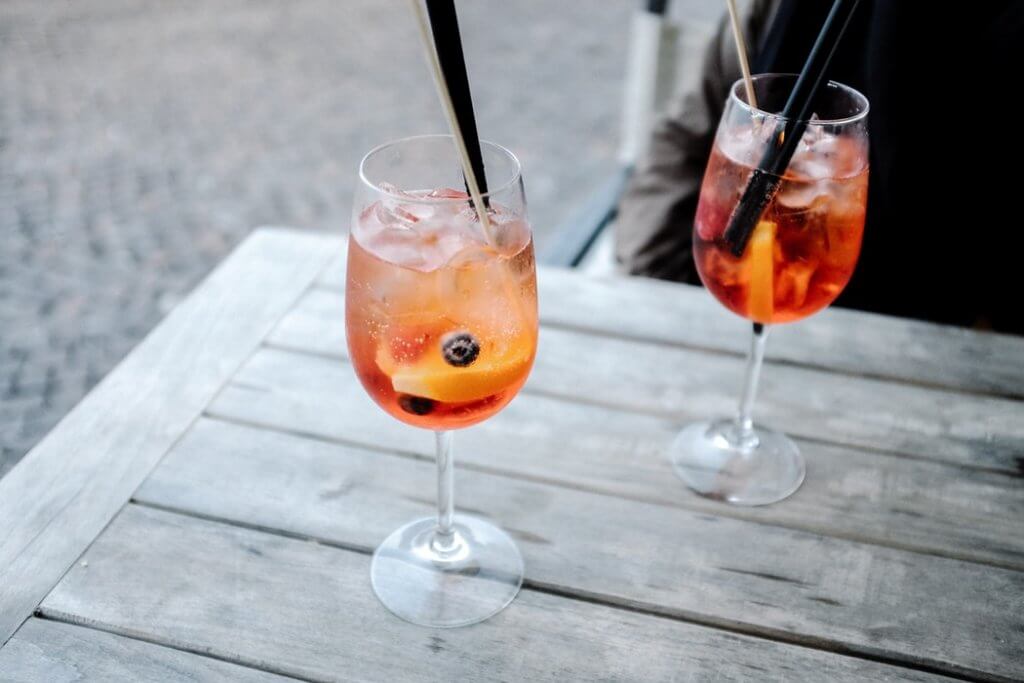 Dinner
You have made it to dinner time! Well done! You can be proud of yourself and your stomach!
We know what you are thinking: dinner time? But I have just had an aperitivo! Yes, we know!
But we want you to experience the real Italian food experience, and I'm afraid dinner is most definitely non-negotiable!
There is no typical Italian dinner. Some people may have pasta, others may have a light meal and opt for some minestra (soup), while others may indulge in a good pizza.
What you may find after a nice dinner is some dessert, together with espresso or a digestivo, like grappa or a sorbetto.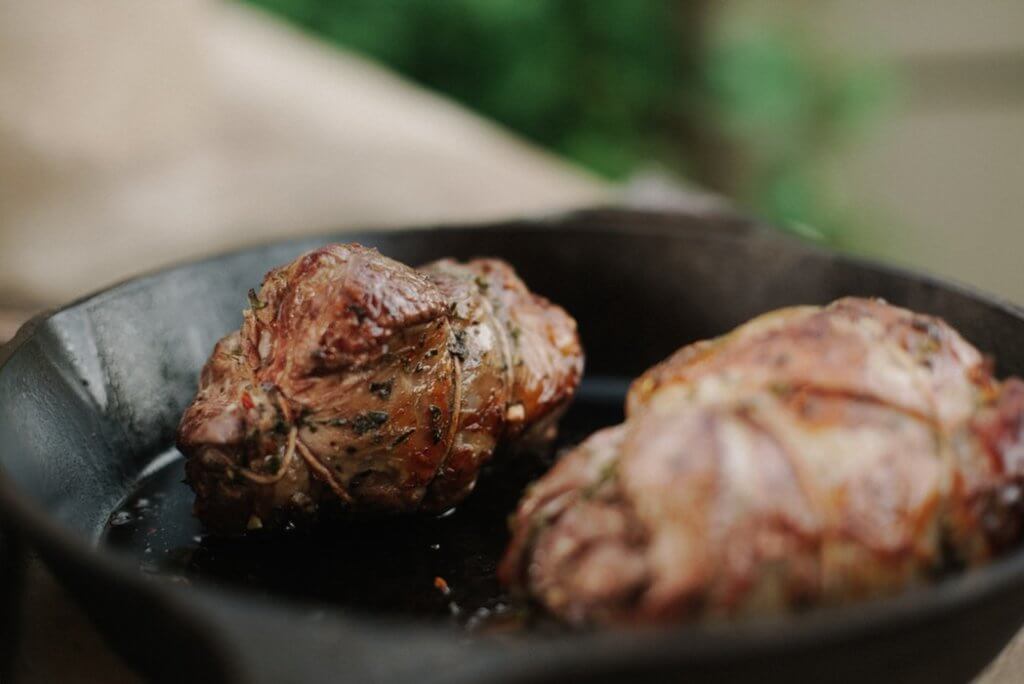 It may be hard in the beginning, but we are sure you will quickly get used to the Italian routine and miss it a lot when you are not in Italy.
What is your favorite part of the Italian food experience? Let us know in the comments!
If you enjoyed our article, you may be also interested in reading Italian Food Culture – 5 Foods You Should be Eating Right Now or 10 Useful Italian Phrases to Try Out.