On the 20th of May, we welcomed a group of pupils from RGS The Grange to FlashAcademy® HQ for a fun-filled morning.   
What did they get up to?
The day started with an opportunity to meet the team behind the app and see what each department does. The pupils were able to converse with the Marketing team who talked about building websites and social media, whilst the Content team let the pupils take a look at the resources we make for schools. They also shared some insight into recording audio for all of the different languages in the FlashAcademy® app.   
Our Design team who work closely with our Development team went through the process of building a game and even gave them a sneak peak of an upcoming one!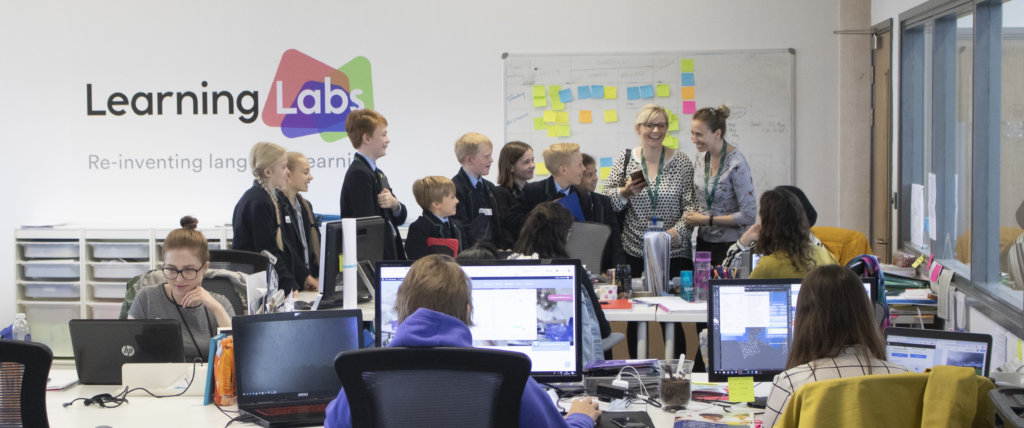 As the morning moved on, RGS The Grange pupils then became the first to test our soon-to-debut handwriting feature! The feature demonstrates how to form a letter and allows a student to trace, then write their own, finally marking them with a percentage of accuracy.  
Not only did RGS The Grange test this, but both students and teachers also had the chance to give feedback directly to Development which we anticipate will help us to make the feature even better for all of our schools.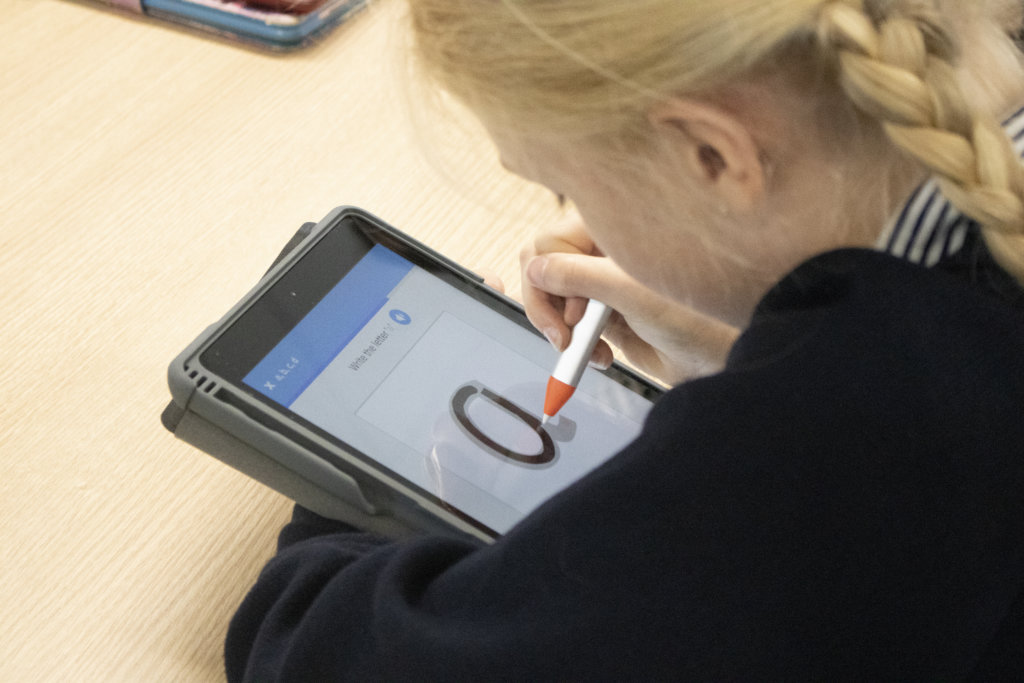 Competition time!
In the spirit of competition, students showed off their French skills by completing FlashAcademy® lessons and games for XP. These were shown in real-time on the Live Leaderboard! Being able to see, and hear their classmates' achievements announced to the room, they were spurred on to complete more lessons and games to win first place.   
Perhaps the most exciting part for us all (FlashAcademy® team included) was our games design competition. This gave the children the opportunity to use their imagination to design a future FlashAcademy® game! They then presented their ideas to a room of their teachers, fellow classmates and our panel of FlashAcademy® judges.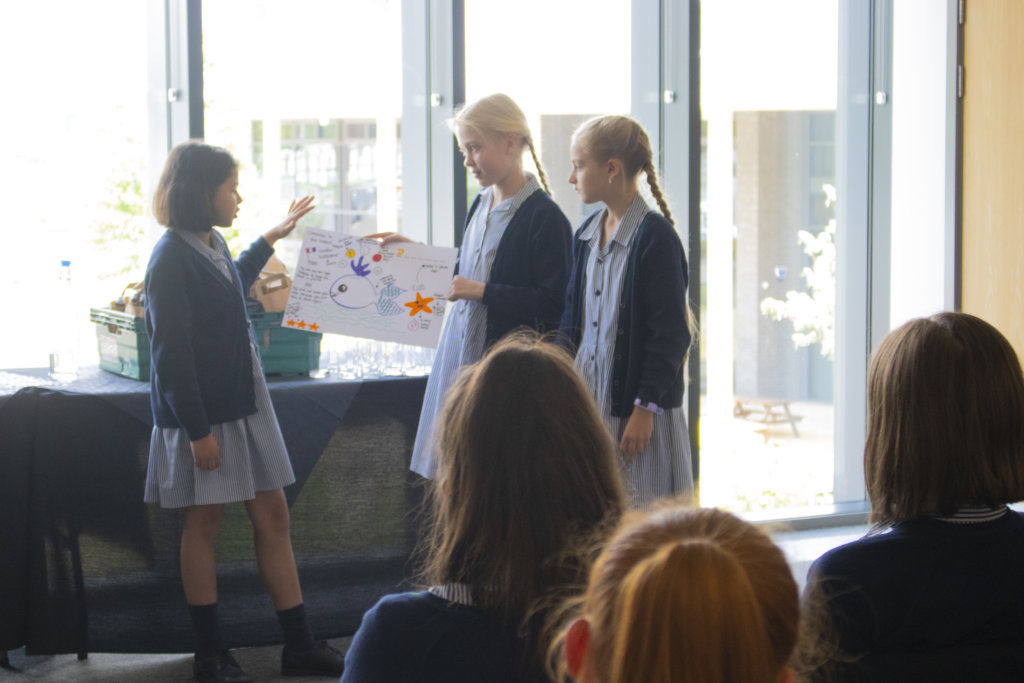 Amazed by their level of commitment to the task, creativity and overall ideas, our judges were impressed by all of the games and struggled to pick one winner; hence our two winning teams pictured below who designed and presented fantastic games…  
 (Round of applause!!)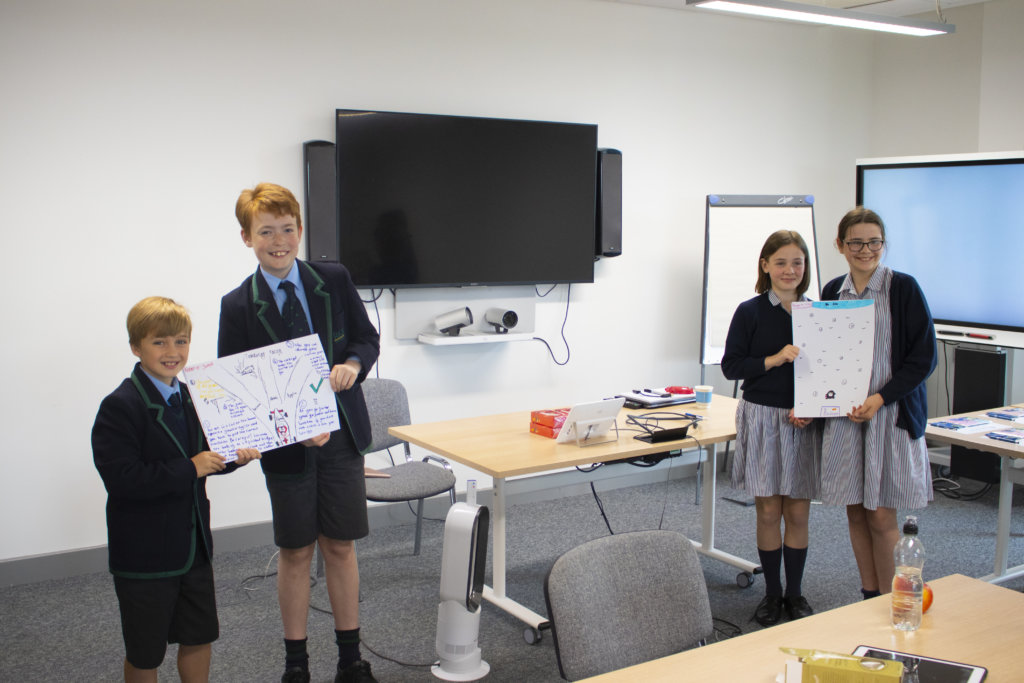 What did they think?
We are thrilled to know that RGS The Grange enjoyed their trip to FlashAcademy® HQ and have commented on their visit by saying, "Pupils from RGS The Grange in Worcestershire travelled to the FlashAcademy® Headquarters in Birmingham, where they had the most inspiring day. For many of them, it was their first ever experience visiting a business and it gave them an interesting insight into a working environment. They met with team members and asked them questions about their various roles within the company and were impressed by the coding they observed along with the different stages involved, in bringing the FlashAcademy® app and FlashSticks to life. The children had a great time competing against each other during the live leader board session, but their favourite activity was having the opportunity to design their own games. All returned to RGS The Grange feeling very motivated to learn modern foreign languages and the FlashAcademy® team also gained some ideas for future games and features. A great day was had by all and we cannot wait to go back!" 
It was a pleasure to have RGS The Grange visit us and we want to thank all of the pupils and teachers for their time, their feedback and the smiles they put on our faces!  
Let's Stay in Touch
Sign up to our newsletter and we'll send you free resources, exclusive discounts and language learning tips. Just add your email below.